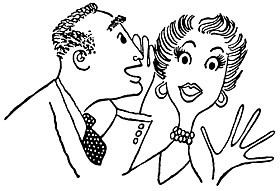 This is a quick breakdown of 7 of the coolest things you can do with a QR Code in order to promote your company, business or organization's project.
QR Codes are excellent ways of getting print advertisements to work for you in a similar way to that of your online PPC advertisements. If you want to support and strengthen what your PPC Manager is doing for you online, QR Codes could provide an excellent avenue for you offline.

So, with QR Codes, the following 7 cool ideas for offline advertising are:
Paraphernalia: place QR Codes on your business products, such as coffee cups, t-shirts or badges and allow people to always have access to your website, even when they drink their morning coffee.
VIP Landing Pages: those customers who use your QR Codes could be given special access to landing pages and special promotions that nobody else gets unless they enter via the QR Code route.
Product Purchase: make the QR Code link directly to a "buy" landing page on your website for the exact product that the buyer was looking at in the advertisement. Make things easy for your potential buyer.
QR Code Receipts: why not print QR Codes with discounts and special offers attached to receipts to reward the people who have already purchased one of your products? This is one of the best ways to get them back on your website and ready to buy some more.
QR Codes in Digital Media: put some QR Codes on your website and get people to interact with them electronically.
QR Codes on Business Cards: put a QR Code that provides contact information on the back of your business card that links to your website and enjoy the feeling of looking extremely swish when handing them out to potential clients.
QR Codes for people on the move: use the QR Codes to provide maps and location information to mobile phones so as to help people arrive to your store or business location on foot.
These are our 7 ideas for QR Code use, but perhaps you will be able to think of many more. Enjoy being creative!