Find Professional Law Firm Online Marketing
If you have already been convinced that law firm online marketing is the best way to go in marketing what your law firm has to offer – which it is without a doubt – then you're in the right place. What your law firm is probably thinking now is how to go about it.
When it comes to law firm online marketing there is no better help to seek than that of seasoned professionals Webrageous – a team of pay per click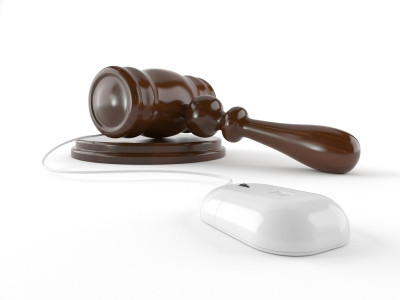 management experts specializing in law firm online marketing.
But don't just take our word for it. Have a read of these four top reasons why Webrageous is the best online marketing company to help bring in new clients for your law firm:
1. We have years of experience in law firm online marketing
Webrageous
has been providing law firm online marketing services since 2001. In fact, we have been around nearly as long as online marketing strategies such as pay per click marketing. Before that we worked in web design so the longer history of our company adds to the online marketing services we are able to provide law firms.
For this reason we have been able to hone our online marketing management techniques for law firms with a complete package. The skills of our online marketing managers include a complete and thorough knowledge of everything from pay per click and Google AdWords to search engine optimization. We are qualified in Google AdWords and Microsoft adExcellence so whatever your law firm's online marketing needs, we can provide the expertise.
If you decide you only want to focus on organic search listings for your law firm's online marketing then we can help with this. But if you decide to branch into pay per click advertising as well then we have extensive resources to back you up. We will always respect your law firm's online marketing wishes while providing professional and expert advice at the same time.
2. We specialize in law firm online marketing
Over our years in the online marketing management business, Webrageous has made law firm online marketing its niche. This means that we are better than many other online marketing companies because we know exactly what is needed to make online marketing work for law firms.
There really is no better company than Webrageous if your law firm is thinking about SEO or pay per click marketing or both. From search engine optimization tips to advice on keywords and advertisement text, we know what it takes to get potential clients clicking through to a law firm's website. And with our background in web design we can help make sure those clients stay on your website.
Our online marketing managers are also trained in the advertising standards for law firms across every state in the U.S. Those of you who have read the standards will know how much more complicated they are than other advertising standards in the U.S. so this is an important tool as the rules are very strict. You don't want to risk breaking those rules because of poor advice.
3. We believe SEO is important for law firms too
Webrageous is not just a pay per click management company. We understand the importance of SEO for law firms as part of their online marketing strategy. The competition online is fierce and if your law firm wants to stay ahead of the rest, you need to have an expert in law firm online marketing providing advice on how to get onto the first page of the search engine results – and without the false promises.
Webrageous can help with tips on how to please the search engines' website crawlers and how to improve URLs and hyperlinks. What's more, we are also able to provide the services of our SEO content writers to hire. There is no more important aspect of SEO than having fresh and relevant content on your site and lots of it. We offer affordable packages to law firms to use the services of our experienced content writers who are trained in SEO.
4. We are passionate about law firm online marketing
At Webrageous, our staff lives and breathes online marketing. Our online marketing managers always keep up-to-date with the latest developments in SEO and pay per click and re-take the Google AdWords exams once a year. The fact that we decided to specialize in law firm online marketing is a bonus for law firms. It means that your law firm can have the best online marketing help available.
And we really are passionate about helping law firms with their online marketing. We know how tough the competition is out there across the U.S. and we want to help those law firms who really are interested in providing quality services for people in need.
So if your law firm needs online marketing then look no further. Webrageous has everything to make your online marketing campaigns successful in bringing in new clients for your law firm.
Give us a call today at
800-645-9521
or check us out online. Our
client testimonials
by other law firms are testament to just how successful Webrageous' online marketing services have been for law firms so far.