PPC Employment at Webrageous
If PPC employment has cross your mind once or twice and you're hoping to find out a little more about the industry, keep reading.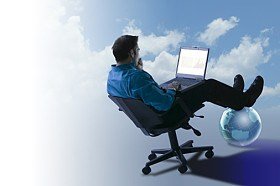 Webrageous is an expert in PPC Management and it regularly welcomes new PPC Managers through its PPC employment doors. For experienced PPC experts and bright, marketing-educated PPC wannabees, Webrageous is the perfect place to experience what PPC employment positions have to offer.
Home-Based Position
Working at home has many advantages and a few drawbacks (for some people) which is why it is important to remember that PPC employment at Webrageous requires you to work from home. You must be ready, able and happy with this arrangement from the very start.
Home-based PPC employment is great for avoiding the headache of the daily commute, wherever you live. It also enables people to live in the world destination of their choice, whilst still working for a US-based company. One of the most positive elements about working from home is being able to spend more time with family.
However, working at home can be difficult for some people. Not everyone has the self-discipline to work from home and not everyone enjoys being on their own all day long. Some people love the hustle and bustle of an office environment. If this is the case, then PPC employment at Webrageous is really not going to be for you.
Regular Opportunities for Professional Development
Webrageous believes in professional development and rewards its PPC employees whenever possible for outstanding work or for continued excellence over a long period of time. There's always room for growth in PPC employment and Webrageous believes in giving its PPC employees these opportunities to grow and take on more responsibility.
Demanding Challenges and Lots of Responsibility
Webrageous PPC clients demand the very best at all times. This means our company must deliver the very best and this is why we put our PPC employees through a vigorous application / interview period. PPC employment at Webrageous is all about hiring the very best and only the best.
If you are the best in your field, we will be able to see that and we will have faith in your ability to be able to meet the demanding challenges we set and take on the responsibility of managing PPC accounts for our very loyal clients.
Mistakes must and can be avoided. We need you to be extremely anal when it comes to the fine details of your work and he accounts you manage. If you know you have these qualities, you know that you will be a very good fit for the PPC employment opportunities at Webrageous and we would love to hear from you.
Client Care at the Forefront
Most of the PPC advertising clients at Webrageous have been our clients for many, many years. Our clients are loyal because we deliver the very best in PPC Management with outstanding results. We also retain our clients because of the top quality client care we provide.
If you are looking for a career in PPC employment, you must be comfortable and good at talking with people via the telephone, via Skype and by communicating via email. You must also be incredibly quick to respond via these means so that your PPC clients feel that they are being listened to and that their advertising needs are being attended to as they should also.
PPC employment is not just about looking at figures and creating advertisements. It is also about making advertisers feel that they can trust you with the marketing aspect of their business, which is no easy task to achieve. If you have what it takes, find out what PPC employment opportunities are on offer with us today.