Make Your Second Pay Per Click Remarketing Chance Count
Everyone deserves a second chance – so take it!

When it comes to Pay Per Click Remarketing, you are targeting potential customers who haven't converted the first time.

So when you're given a second chance, make it count.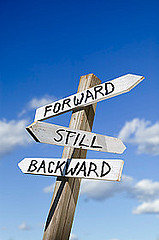 If you have another chance to sell to customers through Pay Per Click Remarketing, you want to make sure that you're turning those first time visitors into dedicated customers.

However, if you don't ask the right questions before launching your Pay Per Click Remarketing campaign, you could end up losing both time and money.

For example, should you show the same products in your second remarketing chance that the visitors saw before, new products, or perhaps complementary products? By answering a few easy questions at the beginning about what you want to achieve through your Pay Per Click Remarketing strategies, you will avoid making some avoidable but crucial mistakes.

What are the key performance indicators for your remarketing campaign?
KPIs are particularly important when it comes to your Pay Per Click Remarketing efforts. They are important because with remarketing you are targeting a segment of your potential audience that is very qualified as they have already chosen to visit your site.

Pay Per Click experts Webrageous can help you with your remarketing campaigns. We have the expertise to be able to assess whether you will need to adjust your KPIs in order to cater to the limitations of Pay Per Click Remarketing.

So start by having a think about what sort of ROI you are expecting from your remarketing efforts. If you decide you want the same conversion volume in your remarketing campaign as you receive in your other campaigns, are you going to allocate the same budget for remarketing?

How long can you afford to run a remarketing campaign for?
You need to have a good think about how long it normally takes to turn a first click into a conversion in your Pay Per Click campaigns. Then think about whether you can afford to run a Pay Per Click Remarketing campaign for that long.

If it normally takes your business a couple of weeks to see conversions, is that going to work with remarketing? You want to be very careful with Pay Per Click Remarketing that your visitors don't get tired of seeing the same advertisements over and over again.

If you aren't a retail business and it takes longer for you to make conversions, Webrageous Studios can help advise about different remarketing interfaces. As an expert in Pay Per Click Remarketing, Webrageous can address this issue throughout the campaign, customizing how often your remarketing campaign serves advertisements to a particular user.

Do you have the technical knowledge to make remarketing work?
An important component of Pay Per Click Remarketing is being able to host the code required to make remarketing work. You must ensure that existing tracking integrates with remarketing. You won't be able to tie remarketing into your KPIs.

This may not make a lot of sense for your business, so leave it up to the experts in Pay Per Click Remarketing to ensure your remarketing campaign achieves maximum conversions.

How will you target customers in your remarketing campaign in a fresh way?
You need to have a good think before starting your Pay Per Click Remarketing campaign about how you are going to target customers that have already seen your advertisement and website. Do you want to show them advertisements for the same product? Or should you offer advertisements for a different product in case they're more likely to buy that one?

Pay Per Click Remarketing offers a great second chance so use it! Think about why visitors have left your site without converting. Then use that information to offer the best chance of success with Pay Per Click Remarketing.

If you use your second chance through Pay Per Click Remarketing wisely, you might just find that those marginal visitors become loyal customers. By asking some easy questions and employing a remarketing expert, you can make your second chance count.

Contact Webrageous Studios, an expert in pay Per Click Marketing. We can help your remarketing campaign become a conversion superstar.