The Search for a Pay Per Click Manager is Over
Looking for a pay per click manager that is going to enhance your pay per click campaigns isn't an easy job by any means. It is a big decision and if you choose wrong it could end up costing you a lot of money. That's why we want to end your search here.
Pay per click management company
Webrageous
offers a few bonuses to new and existing clients that will make our offer irresistible. After reading these reasons why a Webrageous pay per click manager is the best way to go you will be signing up to outsource pay per click management in no time.
So here's a look why Webrageous' pay per click managers are the best for the job:
Webrageous' pay per click managers are incredibly professional and experienced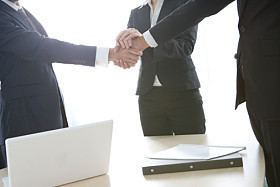 Our pay per click managers have years of experience in managing pay per click campaigns for our clients. They are all Google AdWords qualified and Microsoft adExcellence members. There are far too many so called pay per click professionals out there who claim to be able to manage your campaigns but don't have the basic training. We can demonstrate exactly what our pay per click managers are certified in by clicking on the
Google AdWords badge
.
Using their experience and qualifications, our pay per click managers can ensure you bring in more new clients and achieve more conversions than before. Our clients are testament to our pay per click managers' abilities so have a look at
what they have to say
. On our website, we provide not only written testimonials but video testimonials too.
Webrageous' pay per click managers are technically proficient
Webrageous always keeps up to date with the latest pay per click tools and developments. We make sure our pay per click managers are proficient in all the pay per click tools available. They need to be able to deal with very technical aspects as they design your campaign, manage it and take advantage of the various tools available within pay per click systems such as Google AdWords.
At Webrageous our pay per click managers are also able to offer search engine optimization if you need help with natural search results too. The pay per click management company also has web design capabilities. We also offer phone call tracking if your conversions are measured more by calls to the office. And we have pay per click managers who speak Spanish as well, if you should decide to run your campaigns in this extremely widely spoken language (particularly in the US) as well. We also offer specialized services for
specific professions such as lawyers
.
At Webrageous, we understand about marketing online
Webrageous knows what it means to market online. We are able to market ourselves so you see our name across natural search results. We also appear in independent news articles, we have press releases distributed across the various networks, and we appear in various awards. We finished in the top 10 of all pay per click management companies in the 2008 TopSEOs competition.
We also run a blog and provide information and advice on pay per click and publish all the latest tools and programs and recent developments in the industry. You can check out our
blog online
.
Our pay per click managers achieve results
We are very confident that once you've developed a working relationship with one of Webrageous' pay per click managers, there'll be no going back. We will get your pay per click campaigns online in an instant and maintain and optimize those campaigns throughout their presence online and for as long as you wish us to. We will ensure that in no time you will start to see significant ROIs, lower cost per clicks, and an increase in conversions, if that is what you are after.
No matter what your pay per click advertising needs, we will cater the campaign to your wishes. We will always stick to your budget and advise where certain keyword bids might be able to increased or decreased. Our pay per click managers will find new ways to optimize you campaign, your advertisements and your landing pages. Our pay per click managers can also manage click fraud and have had success with obtaining refunds on those fraudulent clicks.
So the search is over! Trust in a pay per click manager and you won't regret it.
To find out how Webrageous' pay per click managers can get your campaigns converting,
contact us today
. We provide free quotes for all potential new clients.