Find Your Pay Per Click Management Zen with Webrageous
Do you lose sleep at night worrying about your Pay Per Click Advertising Campaign? If you do, it is time to do something about it. Call Webrageous, your very own Pay Per Click Management Guru, speak with one of our expert Pay Per Click Managers and find your Pay Per Click Management Zen as though it were as simple as buying the morning paper from the corner shop.
What are the main things advertisers seem to worry about and lose sleep over regarding their Pay Per Click Management needs? How can these fears and heart-attack generators be put to sleep and given that Pay Per Click Management Zen feel?
Read on to find out. We will put all your Pay Per Click Management issues to bed, once and for all.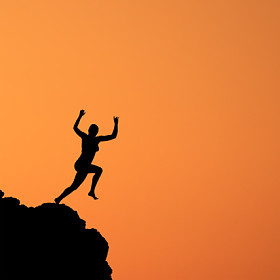 1. My Advertising Campaign is NOT Creating Conversions
Webrageous has the Pay Per Click Management answers you have been looking for if you have been keeping yourself awake all night due to the fact that your Pay Per Click Campaign is not creating any conversions.
We would first look at your CTR and compare this with your conversion rate to see if there was a problem with traffic or with landing page quality / keyword selection, for instance. We would then put together a Pay Per Click Management strategy that would get you more conversions within days.
Our best Pay Per Click Management trick would then follow… we would ensure that your conversion rate continued to increase over time. This is our real speciality.
2. My Competitors are Outbidding Me on All of my Keywords
If your competitors have more advertising budget to play with, this can make auctions difficult for you regarding certain keywords.
The Pay Per Click Management trick, though, is to find value and worth in other keywords that your company can rule and conquer. Webrageous would be able to find keywords that you could be a strong contender for thanks to its years of Pay Per Click Management experience.
There is always Pay Per Click Management Zen in the lives of Webrageous' Advertising Clients, because we can always find the solution to the Pay Per Click Management problem that is keeping you up at night.
3. My Daily Budget is NOT Enough
Our Pay Per Click Management is so good that we will make your advertising budget go further.
Many Pay Per Click Advertisers with small advertising budgets think that they cannot improve their campaigns and increase their ROIs because they don't have enough money to invest. This is not true. If you know how to really achieve good Pay Per Click Management, anything is possible.
Webrageous will optimize your Pay Per Click Campaign so that your advertising costs you less and you can afford to advertise more or bid higher, when you want to, in auctions. This kind of experience is what has made us the Pay Per Click Management Experts that we are today.
4. My CTR is High, But I Don't Have Any New Clients
If your CTR is high, but you have no new clients, it is probably something to do with your landing page.
Webrageous is the best in Pay Per Click Management because we have years of experience in website design too. Thanks to this experience we are able to really optimize landing pages and whole websites to make sure that Pay Per Click Campaigns are successful.
There will be no more sleepless nights with the Pay Per Click Management Zen that Webrageous can provide. New clients will be rolling in through your doors in no time.
5. I Need to Promote My Brand, Not Sell My Products
Webrageous is the Pay Per Click Management king in Google AdWords Advertising via the Google Display Network. We would be able to increase your brand awareness instead of focus on increasing conversions, if that was something that you felt your company needed without hesitation.
We thoroughly recommend the Google Display Network as one of the best Pay Per Click Management strategies for a number of companies to take on board and for many reasons.
If you want to sleep better at night and achieve true Pay Per Click Management Zen, Webrageous' help and support via the Google Display Network is the way to go. This is the way to take a relatively small, but successful, business to the next level.
Think big, think branding, think Pay Per Click Management Zen and you will have a wonderful relationship with the best Google AdWords Management Company in the world.