Opting to advertise online can provide a huge competitive edge for contractors who want to grow their business. Whether they're looking to start a kitchen and bath renovation, or ready to start planning a whole house remodel, many homeowners now turn to the Internet when it's time to find contractors they can trust. Whether you are an electrician, plumber, roofer, landscape designer or landscape lighting installer, make sure your company has the online visibility it needs to catch their eye.
Well-managed PPC campaigns can allow you to find local work more effectively by letting customers find you more easily. But online advertising isn't always a simple process. Tools like paid search, although powerful, can be overwhelming. No busy contractor wants to spend more time in front of a computer managing ads, instead of getting work done. Webrageous can help you get optimal results from your ads by managing your campaigns for you.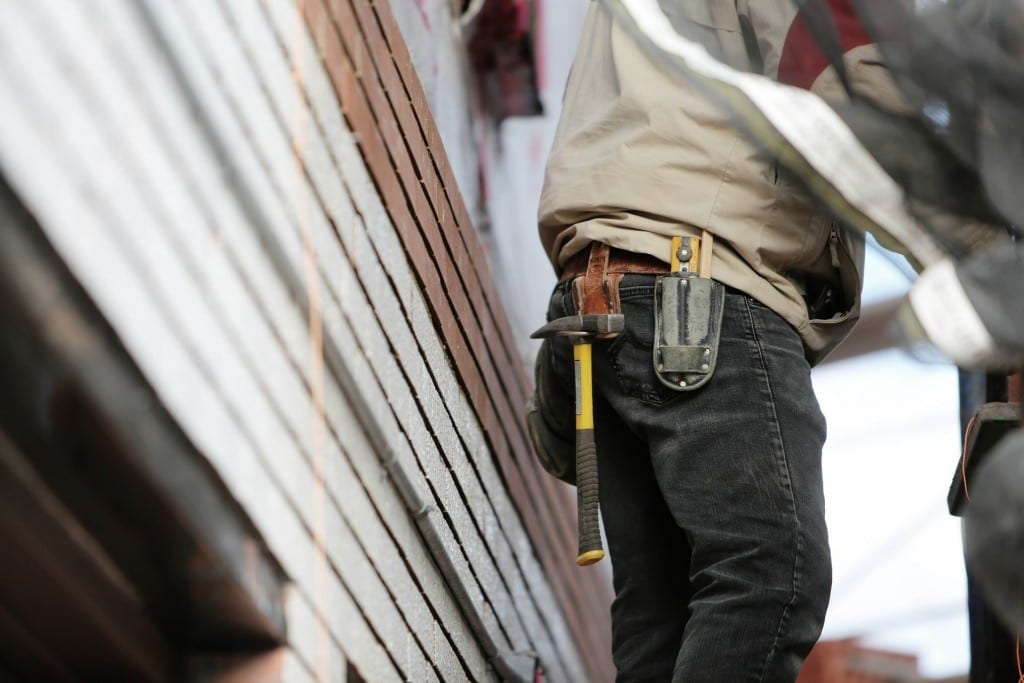 The Webrageous Difference: PPC for Contractors
Started by a former contractor turned PPC guru, Webrageous offers the prime search advertising solution for contractors who want to maximize the benefits they see from leveraging PPC campaigns. Webrageous is the right choice to boost your business' online visibility and give you the edge you need to run competitive ad campaigns.
Webrageous' founder, David Chapman, got his start with digital advertising during his time as a contractor as a painter and custom wood restoration. To build his contracting business, he turned to PPC advertising. He scaled out his business using Google AdWords, developing a PPC strategy that yielded a steady stream of new customers. David's pay per click management services became so successful that by 2008, he decided to sell the painting business and focus on Webrageous completely. Since then, David and his team have been dedicated to delivering high-performing pay per click management strategies to their clients.
The Challenge of Running Effective PPC Campaigns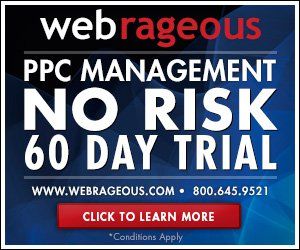 Understanding how Google AdWords campaign management and bidding processes work can be a daunting task. While anyone can get started with Google AdWords in a matter of minutes. However, learning all of the nuances of the AdWords platform requires time. But hard-working professionals who have a business to run often don't have the time or energy to spare to develop high-yield PPC campaigns.
What seems like the most intuitive advertising tactics may not be the best use of your advertising spend. For example, a kitchen and bath specialist with no PPC experience may start out his campaign by focusing his bidding strategy solely on industry keywords such as "kitchen and bath remodel." From the outside, this seems like great catch-all keyword to start drumming up more business. However, the competition for generic keywords such as this tends to be strong, which drives up the cost of ad placements and can quickly drain his advertising budget.
Instead, focusing on pinpointing the keywords and phrases that will help you reach the specific audience that fits your needs will yield better, more sustainable results. In this case, it is critical to find more specific keywords that will resonate most with people in need of kitchen and bath remodel specialists in your city. This will help you cut down on your ad spend, while finding customers that are in the region you serve.
Benefit from Our Experience Managing PPC for Contractors and Google AdWords Expertise
We've spent the last 10 years building successful PPC campaigns for businesses in a wide range of industries, from contractors to lawyers and more. The Webrageous team has an extensive portfolio of successful paid search campaigns. We've built campaigns for many different budgets and business types, and know how to develop a pinpointed strategy that fits your needs.
Well-run PPC campaigns need to take into account a variety of factors, from your business' location to your target audience's buying habits to make your ads truly successful. To develop campaigns that work well for your contracting business, Webrageous combines our industry knowledge with PPC expertise. Because of our background in paid search management specifically for contractors, we're able to bring a nuanced understanding of what works best to bring new customers to your business.
Let Webrageous Handle Paid Search Management, So You Can Spend More Time Building Your Business
When you work with Webrageous to manage your paid search efforts, you're getting the benefit of working with a veteran of the contracting industry. Additionally, you'll have the assurance of our team's years of extensive knowledge of the best practices of pay per click management. Contact us today to learn more about our PPC management services, and how working with Webrageous can help you spend less time managing ads in Google AdWords and more time doing what you do best.