How To Use Pay Per Click Management To Keep Old Campaigns Alive
It is one thing to grow a new seed into a budding plant, but it is something else to keep that plant alive and flowering.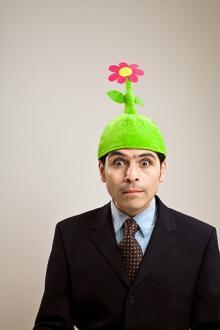 Pay Per Click campaigns that have been around a long time can easily become tired and old, eventually fading away. Just like a plant needs fresh soil, pruning and careful watering, long-term campaigns need to be rejuvenated and looked after through excellent Pay Per Click Management.
Pay Per Click Management company Webrageous Studios has a long record of keeping long-term clients even when their campaigns have achieved top results. Our clients understand that quality Pay Per Click Management pays for itself and that a well-managed Pay Per Click campaign is invaluable.
Webrageous manages to keep old Pay Per Click campaigns fresh by continually monitoring its clients' accounts and looking for new ideas. Careful and clever Pay Per Click Management ensures clients' campaigns are kept up-to-date and are spruced up when required.
We always keep on top of Pay Per Click Management to ensure clients exceed their ROI. We understand that there are hundreds of issues that can affect Pay Per Click campaigns at any time, no matter how well they may be performing. Successful Pay Per Click Management uncovers even the tiniest mistakes, in turn helping achieve a 25% to 50% increase in leads or sales.
Schneider & Wallace have been clients since November 2004 and attest that through Webrageous' hard work and expertise their web advertising has multiplied. The law firm says even after years of Pay Per Click Management expertise by Webrageous Studios, they still get tons of traffic to their site.
Webrageous has also used its Pay Per Click Management skills to detect click fraud in Schneider & Wallace's campaigns and recuperated money from the major search engines.
Lawrence Realty
has been working with Webrageous Studios since July 2003. The real estate agent says Webrageous' Pay Per Click Management ideas have been innovative and is great to work with. It says it has been very pleased with the results Webrageous has achieved and for this reason has stayed on with the Pay Per Click Management firm for so long.
To become a valued client of Webrageous Studios or
for more information
on our Pay Per Click Management services, contact us now.