Pay Per Click Advertising for Non-Profits
There is little doubt that of all the forms of advertising out there, Pay Per Click is the most affordable and most efficient form available.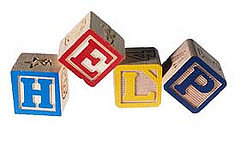 Pay Per Click Advertising targets people who are actively seeking the services that your non-profit organization is offering. This means that for non-profits, whose funds are limited, it is the best form of advertising available to them.
Pay Per Click management firm
Webrageous
has experience working with non-profits who are trying to achieve conversions on the budget that they have available. We have had great success with this.
We also have experience handling the accounts of those non-profits who have been accepted into the Google Grants program. If you haven't applied already, it might be something you want to think about.
The Google Grants program offers $10,000 grants to non-profits in order to run Pay Per Click advertisements on Google AdWords and to help them better promote their various causes.
Since Google now allows non-profits to manage their own Pay Per Click campaigns, it means that the success of your campaign is your own responsibility. As Pay Per Click Advertising is by no means a simple concept, this is a big responsibility.
As an experienced Pay Per Click management company, Webrageous is able to offer its services in managing your non-profit's Pay Per Click campaign. And the best part of all is that with our help you will most likely find that outsourcing Pay Per Click will be more affordable than if you had managed the accounts yourself.
So whether you are accepted into the Google Grants program or not, we can still help. Understanding how to achieve success from your Pay Per Click campaigns comes from experience and knowledge of how the system works. Without that experience and training, you might find that your non-profit ends up losing more than it gains.
All of our Pay Per Click account managers are
Google AdWords qualified
. We also constantly keep up-to-date with new tools and developments within Google AdWords. So we know everything there is to know about Google AdWords and achieving success in Pay Per Click Advertising.
Google used to manage the accounts of non-profits accepted into the program but found it didn't have the manpower in the end to keep running those accounts. While this allows non-profits the freedom to do what they want with their accounts, it takes away the knowledge in Google AdWords that Google's managers had.
So by hiring Webrageous – whose Pay Per Click account managers are highly experienced in managing Google AdWords accounts – your non-profit is not only given freedom to choose how your account is run but you also receive managers who are experts in AdWords.
In fact, Webrageous has such a good reputation with Google that we have our own direct access to the staff at Google AdWords, including telephone access and a representative who is in constant contact with us.
If you are new to Pay Per Click Advertising and believe that the non-profit organization that you represent would benefit greatly from the Google Grants program then you should
apply today
. Whether you are successful or not, Pay Per Click Advertising is a great way to achieve incredibly high returns on even the lowest budgets.
However, if the thought of managing your own campaign is overwhelming, and you really do want to get your non-profit's message out there and market your cause, then contact Webrageous. We understand that non-profits often have very limited budgets and can help you achieve high ROIs even if you aren't able to spend a lot.
Even if your non-profit has been involved in Pay Per Click Advertising for some time, you still have a lot to gain from Webrageous' experience. We find that even those who have had moderate success in Pay Per Click are surprised by the
results
that we achieve for you campaigns.
For more information on the Google Grants program you can have a look at the
program blog
, which offers more detailed information on the program and the experiences of the non-profits involved in the program.
To contact Webrageous and get your Pay Per Click campaigns performing, call us on
800-645-9521
.