Webrageous Putting Pay Per Click Advertisers On The Map
Amidst an economic slump, Pay Per Click Advertising is one of those rare jewels that can actually help your business financially.
Rather than paying the massive costs incurred through traditional advertising, such as television, radio and billboard, Pay Per Click Advertising minimizes costs.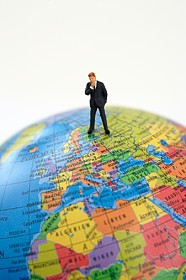 Only through Pay Per Click Advertising can advertisers significantly increase their return, bringing in substantially more than they started off with.
All this taken into account, Pay Per Click Advertising can actually help businesses make money, so that spend on advertising is obsolete. How? Through Webrageous' expert help.
Webrageous putting Pay Per Click Advertisers on the map
One of the greatest things about Pay Per Click Advertising is that even small companies can compete with large corporations. In traditional advertising that is almost never possible.
In Pay Per Click Advertising, you might think the same applies. A large corporation can just hire an expensive Pay Per Click management company to run its campaigns for it with funds that are limitless compared to those of small businesses.
But with Webrageous Studios, Pay Per Click Advertising is always affordable. We make sure that even those with the lowest budgets can afford to hire a Pay Per Click Advertising expert.
Pay Per Click Management is for the little guys too
Webrageous Studios offers free quotes to all potential clients. We guarantee returns so there is no business with too small a budget to be able to afford Pay Per Click Advertising.
As an expert in Pay Per Click Advertising we know how to get smaller businesses to compete with large corporations by targeting long tail keyword phrases while your bigger competitors bid on the more common, and therefore more expensive, phrases.
Pay Per Click Advertising returns speak for themselves
No matter what size your business, Webrageous Studios can guarantee an increase in your ROI. By designing intelligent and incredibly focused Pay Per Click Advertising strategies, Webrageous is able to cut your advertising costs significantly.
Well-managed Pay Per Click Advertising campaigns also ensure that your company is targeting customers that are the most qualified and more likely to make a conversion.
The great thing about Pay Per Click Advertising is that the customers you are targeting are already in need of and actively searching for your product or service. You can't ask for better chances of making conversions than having your advertising directed at your potential customers.
Webrageous gets your business from unknown to known
Through these Pay Per Click Advertising strategies, in a very short period of time Webrageous Studios can get your business from the depths of the unknown to the provider of a product or service that customers recognize, recommend and return to.
Pay Per Click Advertising is by far the best way to get your brand out there to customers who want what you're offering and be able to compete with even your largest competitors.
What's more, Pay Per Click Advertising is able to focus your campaigns to very specific and small regions. So even though you're advertising online, if you are only available to people located in downturn Reno, you can target only those people. Or, if you only want to reach people in France, and you are located in the US, Pay Per Click Advertising can do that to.
With Webrageous Studios, we can provide expert help and achieve results that are outstanding and you won't regret. Certainly not when Pay Per Click Advertising has your ROI soaring through the roof.