Optimizing Pay Per Click on all Search Engines
Getting your Pay Per Click campaigns optimizing across all the search engines is possible. All it takes is a bit of daring, a splash of trust, and a pinch of reliance on the expert help of Pay Per Click management company Webrageous.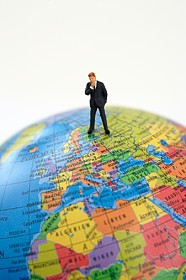 Webrageous is one of the leading providers of Pay Per Click management. We pride ourselves on our ability to achieve record growth for clients in the management and optimization of their campaigns. It is our job to ensure 100% satisfaction of our clients in boosting sales through Pay Per Click advertising and we are good at our job. Our
client testimonials
are witness to this.
So if you are thinking of taking the next leap and targeting your campaigns across all search engines, then take the advice of those in the know – Webrageous. Here is a quick guide to how we can optimize your Pay Per Click campaigns across the search engines:
Instant Pay Per Click success sounds too good to be true, and probably is
Each year, more and more businesses are starting to advertise on Google, Yahoo and Bing through Pay Per Click. This has caused the average cost per click on Google AdWords and Yahoo Search Marketing to increase steadily by up to 40% per year.
The promise of instant success through Pay Per Click is not quite as easy as it might sound. Running a Pay Per Click campaign takes constant monitoring and requires knowledge and experience to learn how they can achieve the best results. However, with the right help, optimization of your campaigns can be achieved and customers will start flooding in.
Webrageous can take the doubts and complications away as we already have years of experience and qualified Pay Per Click managers to help ensure success.
A good Pay Per Click company always has a few tricks up its sleeves
The secret to optimizing Pay Per Click campaigns across the search engines and get them achieving high returns on investment comes from good Pay Per Click management. A quality Pay Per Click company knows that there are tricks and nuances involved in expertly managing Google AdWords, Yahoo Search Marketing, and Bing.
Through this knowledge, Webrageous can help you optimize your campaigns, maximize your advertising success and reduce your costs.
Spend a little to gain a lot
As we mentioned earlier, the companies who choose to attempt Pay Per Click management of their campaigns across Google AdWords and Microsoft adCenter themselves meet different outcomes. The smart ones decide to outsource management a Pay Per Click management expert to help optimize their campaigns.
It is fantastic that Pay Per Click is available to everyone – great and small. No longer is advertising in the hands of those with the ability to spend big on advertising. But even greater – and what many companies may be unaware of – is that Pay Per Click means that hiring an expert isn't out of their reach. Why? Because the return is always going to exceed the spend with the right help.
Anyone can hire a Pay Per Click management expert such as Webrageous because through our help optimizing your campaigns, you are almost certainly going to get back more than you would have spent if you had managed the account yourself. So don't think that expert help is out of your reach.
Leave it in the hands of the experts
If you have hired the right people for the job, such as Webrageous, you shouldn't have to worry anymore about optimizing your Pay Per Click campaigns. You can leave it in our capable hands and watch as the conversions increase and your cost per click decreases.
Here's a brief look at what we have to offer:
Webrageous offers A/B testing of advertisement text and landing pages in order to optimize your Google AdWords and Yahoo Search Marketing quality scores.
We offer expert fraud management and are able to manage your Pay Per Click accounts closely and dispute fraudulent activity with Google, Yahoo and Bing.
We have a clean record with the Better Business Bureau (BBB).
Pay Per Click optimization is a specialty of ours. Webrageous is an expert in Pay Per Click SEO and SEM.
Webrageous started off as a web design firm so we are also very capable of optimizing your landing pages to maximize conversions. This is often overlooked by other Pay Per Click management agencies.
We have bilingual English/Spanish employees if you ever decide to run any of your campaigns in Spanish.
Webrageous is Google AdWords Qualified and a Microsoft adExcellence (Bing) member.
We have had huge successes in managing our clients' Google AdWords and Yahoo Search Marketing accounts so do not miss out.
If you want to drive unparalleled traffic to your website from Google, Yahoo and Bing, then
contact the experts
in Pay Per Click management and optimization today.