Online Marketing Employment with Webrageous
Below are a number of online marketing employment opportunities that we have available at Webrageous.
If you are looking for online marketing employment and you have an interest in Google AdWords Advertising, take a look at the online marketing job opportunities that Webrageous has to offer without delay.
At the end of the article you will find clear instructions about how to apply for any one or more of these online marketing employment opportunities. We hope to be hearing from you soon.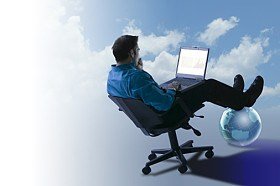 Online Marketing Employment as a Pay Per Click Manager
Webrageous is looking for a pay per click manager. We are currently looking to employ very intelligent and highly motivated college graduates who are interested in working with Google AdWords. If you already have experience, this is fantastic! However, it is not essential.
We are especially interested in online marketing employment candidates who have or who are studying towards a Masters in Marketing. We will also consider other candidates who have degrees in public relations, engineering or computer science, but you must be 100% fluent in English and you must be available to work full time.
We are offering an amazing online marketing employment opportunity within a red-hot profession and professional advancement is always available if you become truly fantastic at what you do.
Online Marketing Employment as a Google AdWords Sales Manager
Are you someone who is passionate about both sales and search marketing? Are you 100% fluent in written and spoken English?
Webrageous has online marketing employment opportunities for highly motivated, sales driven professionals with a solid understanding of Google AdWords and excellent sense for online marketing. This is an online marketing employment position for someone who is excited about the possibility of being paid what they are worth instead of having a cap on their income.
You are convincing, assertive and solutions minded. You love winning and keeping customers. Your willingness to do whatever it takes propels your sales success and your customers' online marketing results.
If you want to know more about this online marketing employment position, follow the application instructions carefully below.
Online Marketing Employment as a Marketing Assistant
Are you looking for an online marketing position which combines both marketing and administrative tasks on a daily basis?
If you are fully bilingual in Spanish and English, we want to hear from you. If you are still studying, you can apply for this online marketing employment position, but you must be studying Marketing
Online Marketing Employment as a Writer with an Interest in Marketing
We are also looking for an experienced writer to join our online marketing team. We are offering online marketing employment for a writer interested in marketing because the writing that we need focuses on this developing online marketing campaigns.
This online marketing employment opportunity needs someone who can help us with a number of marketing. Someone with marketing experience is preferred, but writing experience with solid grammar and a distinctive writing style is a must. You need to have excellent customer services skills for this online marketing employment positions and the ability to do basic numerical analysis and crunch numbers will be highly useful.
If you are interested in this online marketing employment position, you must be able to commit to a full time post (Mon to Fri), the writing of advertisements and the development of better content on websites for our clients.
Is this the online marketing employment position for you? Contact us following the instructions below if you think you have what it is that we are looking for today.
How do I apply for the online marketing employment positions above?
If you want to apply for one or more of the online marketing employment positions above, click on the link and follow all the simple instructions to the letter. Someone from our human resources department will contact you directly about your application soon.