How Online Marketing Can Bring In Swarms of Guests to your Hotel
Ever wondered how you could get your hotel to go from having the Vacancy sign flashing day after day to having the No Vacancy shine in front of your hotel?
Here is a look at how we helped boost awareness of Craig Roberts' resort, the
Bahama Beach Club
: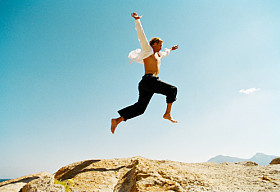 Roberts says when they opened the resort they were having a very hard time of getting guests to come and visit the Bahamas because the resort is located on a remote island. They were targeting people from the US, Canada and South America. But after enlisting the help of Webrageous to manage their online marketing campaign, business began to soar. Through a variety of online marketing techniques Webrageous managed to drive a significant increase in business to the resort.
In this case, Webrageous used paid search marketing to drive substantial traffic to the resort's website. We have also managed to help other resorts and hotels drive traffic through online marketing. With our expertise in pay per click management and website development, we have helped these businesses become the next top hotels and resorts at the hottest holiday destinations.
For this and other client testimonials, have a look at these
rave reviews
.
So here is a look at how Webrageous has managed to achieve such online marketing success for hotels and resorts:
Achieving success through paid search marketing
There is no doubt that paid search marketing through quality pay per click management is the best way to go in improving a hotel's online success. One of the best things about paid search marketing is that you can target a wide range of keywords relating to your hotel that you would not otherwise appear for in natural search results.
If you think about what people who are planning their next holiday are searching for online it is likely to be something like cheap/4 star + destination + hotel/resort or something similar. This doesn't leave a great scope for keyword combinations. Then when you think about the number of other hotels located in your holiday destination you can see why the competition is likely to be very fierce.
Through the expert help of an online marketing manager using paid search marketing, you can get your hotel's advertisements appearing in the top search positions and get your online marketing dollars turning into conversions.
Webrageous understands the individual needs of hotel owners
Going one step further than just providing online marketing services for hotel owners, Webrageous takes an active interest in its clients' individual lines of business. So when we began to be approached by hotels and resorts seeking help with their online marketing needs, Webrageous became an
expert in providing online marketing
for those businesses.
We now provide expert online marketing management specifically for hotels and resorts. Over our years of experience, we have learned how to design online marketing campaigns and advertisements that are going to attract people searching holiday destinations. The things that are going to attract hotel searchers are a lot different to the things that, say, someone who is searching for a law firm will be looking for.
We also understand that different hotels and resorts will be attracting a different type of customer and sometimes different scopes of visitors between them. So we are able to advise on the best online marketing techniques to focus on family getaways, honeymoon holidays, or business trips. Things like advertisement text, headlines, keywords and landing pages will change quite significantly between these groups of customers so the online marketing campaigns need to be different for each.
We know the importance of seasonal campaigns
The needs of hotels and resorts are very different to other businesses that are advertising online. Hotels go through various seasonal changes and this is very important when managing their online marketing campaigns. Such seasonal campaigns could range from Christmas or Easter breaks and school vacations to long weekends, festivals, and Valentine's Day.
Through paid search marketing, there are a range of seasonal options and targeting tools to help with seasonal campaigns. This is where it is important to have an online marketing manager helping out with the campaign. We can increase keyword bids and budgets during specific time periods, have certain advertisements that only show in these periods, and manage those campaigns so as to advise if keyword bids or budgets need to be increased or can be lowered for optimal success.
During these seasonal periods, you will have a very high number of people searching for hotels so it is crucial that you get in before it's too late. With an online marketing manager handling your campaign, we will be able to advise when is the best time to kick off your campaigns and make sure that your advertisements are shown to the right group of people at the right time. You will never miss out on seasonal opportunities with an online marketing manager handling your account.
Get unprecedented traffic to your hotel
Webrageous' online marketing managers have the knowledge and expertise to get your campaigns bringing in unprecedented traffic to your hotel or resort. A hotel can never be too full so don't let rooms continue to go empty.
Whether you are looking for help with paid search marketing, display advertising or search engine optimization, Webrageous is the place to go. We are confident that we can get more visitors to your hotel than you had thought possible.
So whether you have just opened a new hotel, or have found that your patronage has dwindled off, contact an online marketing manager at Webrageous today. Whether you are the owner of a small family hotel or a five star resort, find out how Webrageous can help with your online marketing needs.
Link to Home page
Call us on
800-645-9521
for a free quote.