Online Advertising is More Affordable with Webrageous
Pay Per Click management specialists Webrageous are the experts in sticking to a budget. We have had great success in making our clients' online advertising campaigns both affordable and successful.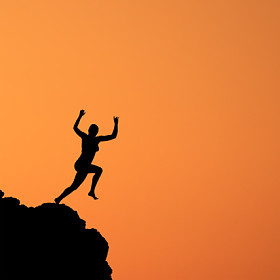 In fact, we have had so much success that even our clients attest that they would never go anywhere else for their online advertising needs. Have a read of
these testimonials
to see just how much affordable success we've achieved for our clients.
So just how have we managed to achieve so much success and stick within our clients' budgets? How have we been able to make online advertising more affordable for them than if they had handled the campaigns themselves?
Here are five steps to achieving an affordable online advertising campaign:
1. It is important to manage costs
The most important aspect of online advertising campaigns is your ROI. It is the job of our online advertising specialists to ensure your ROI is high. The last thing we want is for you to run out of money because that means that we will no longer have a job.
So to keep your costs low and your campaign affordable we pay close attention to the elements that affect the ROI. The keyword scope, match type, advertisement relevance and advertisement distribution all impact on how much money you will need to spend before seeing returns on your investments.
At Webrageous, we are able to manage these costs so that all of these elements work together, ensuring that spending is lower than revenue.
2. You need to receive proper advice on when to stop spending
It is important that your online advertising manager is able to advise you on when to stop increasing your budget. As the client, you also need to be clear on exactly how much you are willing and able to spend.
A good online advertising manager will know when to increase spending and when to stop spending so it ends up being affordable for you. Good management means much more than just telling you to invest more money in advertising. Your ROI is not necessarily going to increase just because your spending does.
At Webrageous we ensure that you do not invest more money in your online advertising campaigns than you are able to. It is our top concern that the campaigns are affordable for you and optimizing those campaigns means finding a very careful balance between spending and increasing your ROI. We do this by constantly testing your campaigns to see what works best and what is going to be most affordable.
3. Experiment to find the budget and keyword bids that work best for you
It is important that your online advertising manager does some experimenting on the best way to manage your budget. This will help you find the best bid and budget placement for your campaigns. It will also help improve your ROI.
By separating better performing keywords according to your budget from other keywords in the same ad group will help make your campaigns more affordable. Your online advertising manager will also be able to use tools offered by Google AdWords and the likes to place specific budgets on keywords that might perform well but only under very specific circumstances. At Webrageous we can make sure that we place different bids on different keywords to make your campaigns more affordable.
4. Never underestimate the importance of the quality score
With Google AdWords and Microsoft adCenter, the quality score is very important. It has a huge effect on how your keywords will perform and where your advertisements will appear in search results. By improving your quality score your campaign will automatically become more affordable.
The best way to improve your quality score is by optimizing your campaign, such as your advertisement text, and your landing pages. Keywords with a high quality score cost less per click, while high quality advertisements are more likely to receive a higher position at no extra cost.
5. Link to an optimized landing page
Receiving clicks on your advertisements is great but it won't mean anything if those clicks aren't turning into conversions. In fact, the whole exercise will be obsolete and completely unaffordable if potential customers don't stay on your website and make conversions. The landing page needs to be relevant to the advertisement, easy to navigate and attractive to customers.
Webrageous' online advertising consultants offer an extra service that goes above and beyond that of other online advertising management firms. We will not only help improve your keywords and advertisements but we can also help improve your landing page. With a background in web design we are able to offer professional advice on making your landing page attractive to customers so they won't leave the page as soon as they land on it.
With Webrageous managing your online advertising account, we can ensure that your online advertising is not only affordable but successful too. By following the steps listed above as well as other knowledge that comes with years of working within the industry, our Pay Per Click managers can make online advertising affordable for you.
So
contact us today
to get started and watch as your ROI soars with our expert help. Remember, it is just as important to us as it is to you that your online advertising campaigns are affordable and successful.