WWF and Link Building Techniques = Pay Per Click Success
Webrageous Studios is a Pay Per Click Expert in Google AdWords and is incredibly successful in the management of advertising online for a number of Google AdWords Pay Per Click Advertisers. However, that doesn't mean that the company doesn't appreciate a little bit of help and assistance from its Pay Per Click Clients every now and then.
Enter the WWF Approach to Pay Per Click Optimization via Link Building Techniques.
Sumo, The Undertaker, Hulk Hogan and Jake the Snake are just a few names that spring to mind when we think about the WWF greats of the past, but the real winning world wrestling federation wonders came in twos. The Bushwacker Twins and Brett the Hit Man Hart with his partner in crime, Shaun Michaels, were huge favorites in the world of WWF for many years.
Why?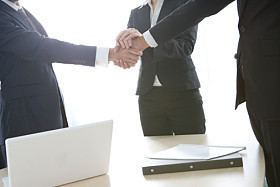 Because two heads (or two sets of bulging biceps and gnarling teeth) are better than one. Teamwork is the name of the WWF game and teamwork should also be the dish of the day for Pay Per Click Managers and their Pay Per Click Advertising Clients.
Webrageous Studios has NO problems managing the Google AdWords Pay Per Click Campaigns of clients looking to market drug recall implants via Pay Per Click. Nor does the company find it difficult to successfully promote its many US law firm clients through Google AdWords Pay Per Click. The data speaks for itself and Webrageous Studios has a proven success record in Google AdWords Pay Per Click Management supported by the likes of the Better Business Bureau too.
But…
We still love to have the help and support of our partners in crime, our tag-team wrestling comrades, better known as our Pay Per Click Advertising Clients, whenever they can. When our Google AdWords Pay Per Click Clients listen to our expert advice and take on board what it is we have to say to them about website optimization to the improvement of Pay Per Click Conversion Rates, it makes us smile and it makes their ROI look much, much healthier!
Link Building Techniques that Pay Per Click Advertisers take on board on a regular basis do really help Pay Per Click Managers to achieve better results through Google AdWords because everybody is working together towards a common goal.
When you think about it, everything is always better in twos. We've already noted the WWF Tag Team Greats, but don't forget about Adam and Eve, the passenger list for Noah's Ark, the hit song that tells us Tea is always for Two and, naturally, it takes Two to Tango!
Pay Per Click Managers need the help and support of their Pay Per Click Advertising Clients to be able to do really wonderful things with online advertising budgets and Pay Per Click Conversion Rates. It's just the way the world works.
So, let's look briefly at the various Link Building Techniques that Google AdWords Pay Per Click Advertisers can think about incorporating into their online content as a way of supporting the already fantastic work being done for their businesses by their respective Pay Per Click Expert Managers… You employ Link Building Techniques and we will do the rest of the Pay Per Click Management magic!
Vary Your Links
The first Link Building Technique that Pay Per Click Advertisers can employ in order to support the work of their Google AdWords Pay Per Click Expert is to vary the kinds of links they are looking to attract every week.
It's no good just focusing on one area. It's much better to get different sets of people or different types of sites to link to your site and build up your site's authority every week. Firstly, this kind of Link Building helps to keep things fresh for you and secondly it means that you are going to cover much more of the Google Search Network if you vary your approach.
WWF tag team partners would vary their approach when in the ring with different opposing wrestlers. Your Google AdWords Pay Per Click Manager and yourself can vary the approach to link building too… If you want to improve the authority of your website, improve your branding campaign and better your Organic Ranking via link-building.
You Pay Per Click Manager will then ensure that you are governing the Paid Search arena too and you'll be securing more clicks from both networks.
PR Outreach
Picture this… Your Google AdWords Pay Per Click Manager is doing everything they can to optimize your Pay Per Click Campaign via Google Analytics, analysis of advertisement text, bidding management and budget ideas and you, the Pay Per Click Advertiser, are doing nothing.
That's not team work. That's not the way to play the game. Get in the Pay Per Click Wrestling Ring alongside your Pay Per Click Management Expert and start doing some PR Outreach of your own to get people interested in your brand. Promote some of the branding keywords that you are aiming to incorporate in your online content and make it easier for people to find you.
"It takes two, baby!" Sir. Elton John will tell you and Link Building Techniques don't have to remain within the realms of the online network. Get out there and shmooze in the good old fashioned way. Wine and dine, talk to people, go to conferences and spread the word about your business and when you're done supping on all that wine and all those canapes, send a pizza delivery round to your tag teaming Pay Per Click Management partner who is sat alone, busily buzzing away at the Google Analytics figures in your Google AdWords Campaign and holding up his / her side of the bargain.
Current Customer Outreach
Have you got some fantastic loyal customers? Do your current clients simply LOVE what you do for them? Then this is something else that you can do to help support your Pay Per Click Advertising Campaign and supplement the hard work of your Google AdWords Management Expert in a flash.
Speak to your happy clients and get them to do a little promotion of your services in their own way too. Your Google AdWords Pay Per Click Manager is doing a fantastic job, your Pay Per Click Campaigns are going well, but that doesn't mean that improvements cannot still be made.
Work alongside your Pay Per Click Management Expert and use your happy customers to help Build More Links back to your website and take your success to the next level. Let your Pay Per Click Manager deal with everything concerning Google AdWords: Google Analytics, Conversion Tracking, Bidding and Management, etc. Support all their online efforts by Building Links through your existing customers and make that all important WWF Tag Team Approach to your online advertising.
One mind battling away to improve online advertising success is a good start. Two minds is a winning Pay Per Click combination and Webrageous Studios' David Chapman hopes that you take on board the ideas within this article from today and throughout the coming weeks.
For more information on working with your Pay Per Click Management Expert to further improve Google AdWords Pay Per Click Advertising success, contact Webrageous Studios without delay.