Law Firm Google AdWords Management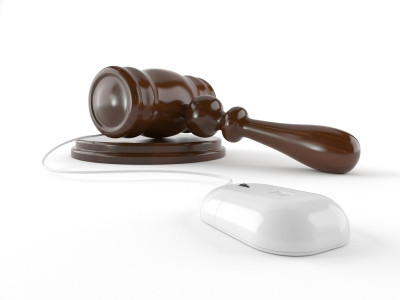 Law firm Google AdWords Management is a specialist form of PPC Management and it is important that if you are looking for a reliable PPC Management Company to run your PPC Advertising Campaign for you that you look for one which has experience and previous success in law firm Google AdWords Management.

Webrageous Studios is exactly one of those PPC Management Companies and can proudly boast having worked on the PPC Advertising Campaigns of some successful Qui Tam law firms in the US, one in particular recently winning the largest Qui Tam lawsuit in the US ever!

In the experience of Webrageous Studios, it is important that law firm Google AdWords Management be focused in the arena of PPC Campaign Testing and to that end it is suggested that the development and successful implementation of a secret conversion laboratory be set up.

Having already presented an extensive article based on the positive uses of a conversion laboratory, Webrageous Studios is going to use this article today to apply this general approach within PPC Campaign Testing to that of the PPC Google AdWords Management of law firms in particular.

Law Firm Website Content
The first place that a law firm should begin working from when putting a conversion laboratory into action is the content available on its website. The key to successful law firm Google AdWords Management is in the content of a website and every law firm should take the time to build a winning and tasty cocktail of content for their site.

Why not begin by first looking at and playing with the content that you already have on your site, putting it into your secret conversion laboratory and changing the way it is presented? Then you can launch a few advertisements that only link to these conversion laboratory landing pages to see what kind of response you get.

Once you have played around with material that already exists about your law firm on its website, you can begin to experiment in the conversion laboratory with content ideas that are generated via other means, from other sites. B2B sites have a great stock of white papers, case studies and webinars ideas that you could filter through your secret conversion laboratory. These content ideas can help to spark off ideas for ways in which to utilize data that you have but do not highlight online as of yet.

Law firm Google AdWords Management is all about trial and error and so working in this experimental way is bound to produce the best results over time.

Law Firm Google AdWords Management Analysis
Google Analytics is by far one of the best PPC Management Analysis Tools available and is an excellent way of measuring the experimental data that your PPC Manager generates within the secret conversion laboratory that will aid in the development of your PPC Advertising overall.

Conversion laboratories and Google Analytics are both about experimentation and in the experience of Webrageous Studios, experimentation is a necessary element of any successful law firm Google AdWords Management plan.

Law Firm Websites Need Traffic
What do you do with all those email lists? What do you do with all those contacts that you develop over the years?

You turn them into traffic, that's what you do.

One of the best forms of drumming up traffic, particularly for some experimental conversion laboratory landing pages in a law firm PPC Campaign, is email.

Put all your contacts into an email list, design some really attractive advertisements that can be sent as emails and that send those interested users to your conversion laboratory landing pages, email those contacts and see what kind of traffic you can generate.

Law firm Google AdWords Management needs a personal touch; it needs to connect directly with past customers or contacts that came via trusted third parties and recommendations. Use these contacts and generate some experimental traffic to test out the cool things you have going on in your conversion laboratory before you put your PPC Advertisements live on the SERP and before they start eating into your advertising budget.

Where Law Firms Should Set Up Their Conversion Laboratories
As a final tip, it is important to remember that the conversion laboratory section of law firm Google AdWords Management is all about experimentation and therefore minimal budget, if any, should be sent its way. You are experimenting and you need to do so in a financially safe manner.

Therefore, conversion laboratories that are set up as a means of improving law firm Google AdWords Management are best generated in the following places:

WordPress – great for flexibility of content and testing your online content
Blogger – great for testing design interface
Drupal – great for testing the use of different plug-ins
For more information and advice on law firm Google AdWords Management, contact Webrageous Studios, experts in the field, directly today. Help is but a mouse click away.