Laser Treatment Marketing in the Slow Season
Before we share with you some marketing tips here is a link to recent results we achieved for a medical spa clinic in Memphis.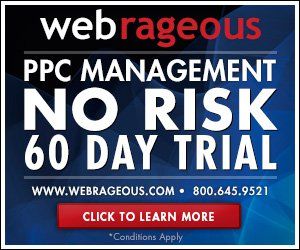 Here is the summary of those results:
Laser Tattoo Removal – $643 spent for 43 conversions at $15 cost-per-conversion.

Laser Hair Removal – $4,557 spent for 49 conversions at $93 cost-per-conversion.

SculpSure – $2,222 spent for 38 conversions at $58 cost-per-conversion.

Laser Skin Rejuvenation – $60 spent for 2 conversions at $30 cost-per-conversion.
Why should a company work hard on laser treatment marketing in the slow season?
Laser treatment is a highly specialized form of medical treatment for a number of purposes. People have laser treatment on their eyes so that they don't have to wear glasses or contact lenses any more. Others have laser treatment on different areas of their bodies for cosmetic purposes in order to remove unwanted hair or tattoos. Laser treatment can also be used for various different ailments and conditions in order to improve someone's health and the quality of their life.
For these reasons the internet user who searches for a laser treatment service provider makes that search with care and attention. Laser treatment for any purpose is not something you do on a whim. It is something that you take a lot of care, time and thought over. This is why the Pay Per Click slow season after the holidays is the best time to brand your company and the laser treatment services that you offer.
Let's take at closer look at why this is and what the laser treatment advertiser should be doing…
Why work on branding laser treatment marketing in the slow season?
After the holidays, lots of online marketers tend to take a little break. People are buying less and so sales are harder to secure. Marketers use this time to stop working, essentially. This is a fantastic opportunity for the laser treatment business to swoop in and govern the interest of online users who are definitely doing some research, even if they are not buying anything just yet.
Also, the sheer fact that very few people are buying anything after the holidays means that you should have more time to devote to building up your brand awareness and making your laser treatment services stand out from the rest, which is very important to achieve within this competitive area of business.
How to Improve Brand Awareness During the Slow Season
There are four basic things that you can do to improve your brand awareness on Google AdWords during the slow season and ultimately your laser treatment marketing overall too.
Be There
During the slow season many companies will slow down on the amount of advertising they do, therefore take the opportunity to step up your marketing and invest a little more money than usual in Display Network Advertising. This is where you'll come into contact with potential customers who are likely to be doing laser treatment research and who might end up putting your company's URL into their favorites tab for future reference.
Even if people aren't buying, they are looking. If you want your laser treatment marketing to be effective a few months from now, make sure that in the slow season the interested internet users are seeing your adverts and getting to know your brand.
Clean Up
Pay Per Click Campaigns can get messy during the year. You make lots of changes and lots of updates; introducing new keywords and altering the components of particular ad groups, for example. This is all very healthy and very positive, but there is also probably a lot of clutter which is not helping to send out the signals about your brand that you would like.
Go through the accounts, clean them up and make sure that the messages being sent out about your laser treatment services are ones that reflect the kind of brand image you are aiming for.
Review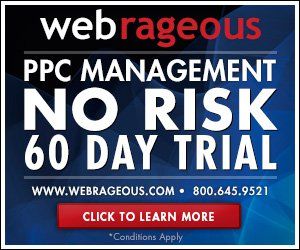 Are your marketing plans what they were last year? Has the focus shifted a little or changed direction completely. Take the time to review what you did before the holidays and how well that approach seemed to work for your company.
While you don't have to worry about the amount of people who are converting or not during the slow season, concern yourself instead with the direction that your campaign should continue to take from now on. Slow season does not mean completely dead season. Keep your foot on the pedal and don't let the wind go out of your sails like the majority foolishly do.
If you are interested in having your marketing plan reviewed even further by some of our top specialists in the field, contact Webrageous Studios today and we can take a good look at how your laser treatment advertising could move positively forwards in the coming months by altering what you're doing today.