Keyword Research – Teach An Old Dog New Tricks
When it comes to choosing keywords, it's as much about what you don't know as what you do know.
So when is it time to recognize that there are things you don't know and go back to researching keywords?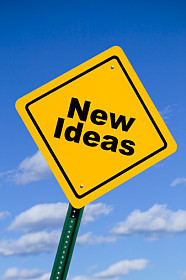 If keyword research is as much about uncovering what you don't know then it is never too late to have another look at your Pay Per Click campaigns and think carefully about the keywords you're using.
New keyword research tricks for old dogs
By conducting keyword research – whether or not you've already been down that road – you might actually find you learn things about your potential customers that you didn't know before. Keyword research might even lead to you throw out any former assumptions you had about your customers.
Many businesses that have been involved in Pay Per Click Marketing for some time find that when they re-visit keyword research, they actually find a lot of holes in the keywords they're targeting and their Pay Per Click Marketing strategies that they weren't aware of.
For example, it is important to take the time to research keywords that relate to every single aspect of your business. It is amazing how many businesses only focus on the key parts of their business when looking into keyword research. Even the most insignificant part of your business could land a keyword hit. Research it!
Close the money gap with keyword research
By doing something as simple as having another look at your keywords, you could find that you slightly or even significantly boost your online advertising dollars. You might even be attempting keyword research for the first time after a long stint in Pay Per Click Marketing. Keyword research could make Pay Per Click Advertising even more worthwhile for your company.
When it comes to Pay Per Click Marketing you need to continually be ahead of the game. In times of recession any optimization or business improvement cannot be underestimated. Look at keyword research as another way to boosting business for what are hard times for many. Even if your Pay Per Click Marketing campaign is working well for you, can you afford to overlook additional advertising money by ignoring keyword research?
Reap the rewards of keyword research
While the whole experience of re-visiting keyword research might seem humbling, it could also pay off in a big way. You might find that when you start researching keyword options you end up reaching customers who would not have previously found your products or services.
No matter how much you already know about the business of Pay Per Click Marketing, never assume you know enough about keywords to know who is searching for your services and what they are searching for to sidestep keyword research.
It is never too late to consult the experts in keyword research and Pay Per Click Marketing. If you suddenly find holes in your campaign or want to give your campaign a makeover,
seek those in the know
– Pay Per Click Management company Webrageous Studios.