Achieve Rapid Results through Pay Per Click Advertising
There is no doubt that the quickest way to get people to your website is through Pay Per Click Advertising. In order to get a product, service or the company itself seen when someone searches a related keyword, this is definitely the way to go.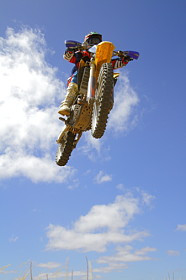 But it is not as simple as ABC – there are a couple of things that need to be addressed that go above and beyond creating a couple of advertisements, finding the right keywords, and setting your bids and budgets.
Setting up the ideal Pay Per Click Campaign really boils down to these key points:
Goal setting
Before even starting to write your Pay Per Click Advertisements on Google AdWords or thinking about keywords, you need to decide what your goals are. In other words, what do you want your customers to do after they click on your advertisement?
Do you want them to make a purchase from one of the products listed on your site? Or are you more interested in getting sign-ups or having potential customers provide their contact details? Or it might even be that you just want them to stay on the site for a certain period of time?
Are you merely interested in achieving brand awareness out of your Pay Per Click Campaign or are you seeking direct response from your audience?
Think about your goals carefully and once you have discovered what is most important to your business and what is going to help increase your ROI, use these goals to help you design your Pay Per Click Campaign.
Targeting
Obviously the first thing to do is make sure that your keywords are going to meet the advertising goals that you have set out for your Pay Per Click Campaign, whether that is making them as specific as possible if you are after a direct response, or broader if you are more focused on brand awareness. Keep in mind that the broader (and therefore more popular) the keyword, the more you are going to pay.
Generally, companies wanting to get their names out quickly in response to a sudden, unexpected event, such as a loss assessor targeting clients whose houses have been damaged after a weather event, targeting is very important.
Google AdWords tools such as language targeting, location targeting, demographic targeting and even targeting by time of the day or day of the week will help ensure your Pay Per Click Advertisement is seen by only those people who have an interest in that particular event.
Call to action
When creating your Pay Per Click Advertisements, there are a few things that need to be considered to ensure that your CTR is high. A simple and snappy title is key, as is ensuring that keywords appear within the advertisement. Original and relevant advertisement text is also very important.
It is also crucial with Pay Per Click Advertising to have a strong call to action. Let the customer know exactly what action it is that you want them to perform. If you are a loss assessor seeking clients affected by a catastrophic event, you want to create a sense of urgency to your advertisement, so use 'Call today' instead of 'Find out about…'.
Optimization
Make sure you continually check to see whether your Pay Per Click Campaign is achieving results and if any advertisement or particular keyword is not meeting the goals that you have set, try optimizing your campaign. This might be by trying different keywords, changing the look or wording of an advertisement, improving your landing page and increasing your keyword bids or daily budget.
Also, don't forget to utilize Google AdWord's numerous Reporting Tools to regularly assess your campaign.
With these things in mind, Pay Per Click Advertising will prove to be a powerful tool that will offer fast results and achieve your company's goals.
You can also contact Webrageous Studios, a Google AdWords Company with proven results in managing Pay Per Click Campaigns.