Better SEO means Better PPC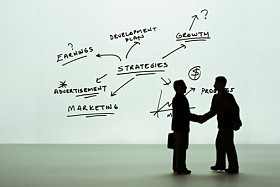 It is true that SEO affects the placement of your business advertisement in the natural search listing results much more than it affects the position of your paid advertisements through Google AdWords. However, that does not mean that SEO is not important for PPC Advertisers and their PPC Campaigns.
SEO is important for anyone with a website, looking to use that website in order to promote their company and generate more customers.
Google organic search listings are free and lots of internet users click on them. When internet users arrive to your website (either by paid or natural search links), the navigational ease of your website and the quality/relevance of the content on your site are all essential areas for anyone to consider. This is also true if you are a PPC Advertiser wanting to achieve more conversions. Landing pages have to be good. If not, no internet user, whether they arrive from the organic search route or the paid search route, is going to convert on your site.
SEO is a vital component of any PPC Campaign, even if it is not the element in which you should be investing all of your time, money and effort.
With this in mind, follow the five SEO Tips below, explaining the ways in which you can run an audit of the quality of your SEO in a quick and seemingly effortless way on a regular basis…
1. Look for 404 Errors
If you haven't checked your links very well, some of them might be broken. Sometimes, links stop working because the page that they were linking to has been deleted by the owner and unless you keep a regular check on this, you are not going know.
This is a problem for PPC Advertisers for the following reason. If your potential customer clicks on your PPC advertisement or even on a natural search listing for your company and arrives to a landing page with broken links to do some research on your company, they're going to return to the Google SERP to try somewhere else pretty quick if the only links they see are 404 error pages,
Look for those errors today.

2. Avoid Repetition
If your meta tags and titles or descriptions are repeated or if you are using the same titles for different pages on your website, Google and its spider crawlers are not going to look favorably on your site and aren't going to list you in a high position on organic search.
While this may not affect your PPC Campaign directly, you could be losing out on a lot of free advertising that really shouldn't be ignored. Supplement your PPC Advertising well and alter those repetitive tags without delay.
3. URLs
When PPC customers visit your site they do not always convert the first time. If you want your potential PPC customer to be able to return at a later date and make that conversion, then you need to make it as easy for them to do so as possible.
If your URL is as simple as possible, the potential customer stands a fair chance of being able to remember that URL at a later date and visiting that page once again in order to convert.
If they cannot remember that URL completely they might type in keywords that they think are in the URL into a Google Search anyway. Therefore, make sure that your URLs relate well to important keyword search terms. If they match well, then the Google spider crawlers might list your company on the first page of the organic results and your potential customer stands a better chance of finding you again via this route.
Either way, simple URLs without characters such as question marks or symbols which you think are making URLs neater are the best. Symbols only confuse the spider bots.
4. Website Structure
Your PPC customer arrives to your site. They are interested and want to take a deeper look at your company and what it has to offer. If your website is a navigational nightmare, it doesn't matter how good the landing page is. Your potential customer will close that window.
You can't just focus on making landing pages relevant to one type of customer who might click on one particular advertisement. Your entire website needs to be constructed for easy use.
PPC customers are not always on your site to buy. Sometimes they are there to research before they buy. If you make the research part difficult for them, they'll take their potential future custom elsewhere.

5. CSS File
Your CSS code should be in an external file. It should not be included in the html file because it confuses the spider crawlers and makes it more difficult for Google to trust your site. There is then less of a chance that your site will appear on the first page of the SERP. Separate them now if you want your SEO to work in your favor.
If you still have further questions regarding how the SEO of your website can be used to support and improve PPC success, contact Webrageous Studios directly. We would be happy to help.