Webrageous Explains How To Promote Your Positive Reviews
If you are working hard and your company is doing well; if you are building up a strong, loyal client base and you are tirelessly promoting your brand through online advertising with lots of deserved success, you must also be receiving lots of Superb Reviews from happy clients or customers about just how fantastic your company is.
Webrageous receives lots of Positive Reviews all the time, because the company works hard, provides an excellent service in Pay Per Click Advertising and puts its clients first at all times.
Webrageous' clients appreciate the level of attention and support that they receive and they recommend our company without even realizing it across the Internet all the time.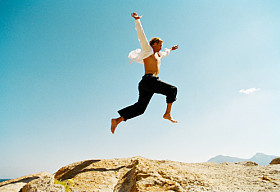 The most important thing that Webrageous Studios then does is it acknowledges these Positive Reviews; it highlights the good things that clients have to say about its services and makes a point of sharing what they have to say.
Why? Because Positive Reviews make up some of the Best Online Advertising that any company can ever hope to have.
If you are receiving Positive Reviews like Webrageous Studios, you should be using those reviews to further promote your company and strengthen your online branding campaign too. Allow Webrageous Studios to explain how to use Positive Reviews to further promote your company via the following simple steps:

If you have a Positive Review about your company from a client or customer, what do you do with it? Do you leave it in your inbox to die a slow death amongst all the piled up rubble of unopened emails or do you make good use of it?
Webrageous Studios promotes the Positive Reviews that it receives about the Pay Per Click Services that it offers by including these reviews in posts on its blog and articles on its website.
If you want to improve your online reputation and strengthen your company's brand, highlighting all Positive Reviews that you receive from any independent third party is one of the most actively effective things you can do. If you're posting these reviews to your website then it's not going to cost you anything either.
2. Webrageous Creates Video Reviews for its Website
Why stop with blog posts and website articles?
Webrageous Studios turns the Positive Reviews that it receives from its Pay Per Click Clients into videos that it posts on its website and blog for other internet users to watch at their leisure. The best thing about turning Positive Reviews into videos is that in general people are far more attracted to moving image content than pure text.
Webrageous Studios has five different Positive Review Videos posted on its website at present and the company fully intends to add to that content as and when another happy Pay Per Click Client shares his/her positive views about the company.
The videos don't have to be long or particularly impressive. You're not hoping to win an Oscar for your filming work. They just have to share the content of the Positive Reviews that your company has received. That will be enough to make potential clients/customers feel that your company is a company worth getting to know.
3. Webrageous Updates the Positive Reviews it Promotes Regularly
Another important action that Webrageous Studios takes with its Positive Reviews is to update the information that it shares on a regular basis.
It's a very good idea to post Positive Reviews of your company on your blog or to create Positive Reviews in the form of online videos for your website, but it is even better if you can add new reviews on a regular basis and keep those reviews fresh.
This will help to show potential clients/customers that you're not a "One Hit Wonder" and that, in fact, you have an album of Great Reviews up your sleeve. Durability is proven when content is updated and clients are looking for companies who are going to be around for a long time to come.

The last tip that Webrageous Studios has to share with you today about Positive Reviews and how to use them to your advantage is to be "active" in your approach to Positive Reviews.
You might be surprised to know that, even in our very busy world, Webrageous Studios' Clients always find the time to write to us and tell us about how happy they are with our Pay Per Click Advertising Services. However, we do sometimes prompt them and give them a helping hand in doing so.
When we write to our clients to ask them to comment on the services that we offer and how they feel about the work that we are doing, our clients do respond. If we don't make contact with them, we don't receive as many Positive Reviews by a long way.
This isn't because clients are unhappy. In fact, clients are very happy. It's just that people sometimes need a little prompting before they do something which is outside of their ordinary, daily routine. Positive Reviews are outside of that routine and that's why we are active in our approach to Positive Reviews.
Be active too. Ask your clients what they think. Webrageous receives some really Excellent Reviews from its clients when it gives them the opportunity to comment. Why not give this approach a try with your business too?