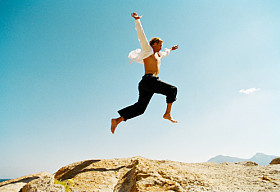 NB: Google TV has been discontinued, but Webrageous is still able to help you with your pay per click management via Google AdWords at any time.
The Google TV For All Contest was first launched in 2009 and with over 250 submissions, it proved to be very successful. The three winners won free TV media through Google. This meant that they were able to promote their brands to a much wider market and it meant that they were able to take advantage of a visual medium that sells really well.
In 2010 the Google TV For All Contest is again open to everyone and between the dates of September 15th and October 12th, anyone can enter.
The process is very simple. Crate a video advertisement for your business, upload it to YouTube and submit it to the Google TV For All YouTube Channel.
But wait! What if you don't know how to make a TV advertisement and you really want to begin expanding in this area of online advertising?
Don't worry. Webrageous Studios has done some research and Google can help you!
If you are one of the lucky three winners of the Google TV For All Contest in 2010, you will receive $25K, $15K or $15K in national TV and online video advertising using Google AdWords! These are truly amazing prizes and are very difficult to beat, as we are sure you can imagine.
So, what are you waiting for? You have the dates, you know what the process is and you have some free professional tools that will help you enter.
The Google TV For All Contest is waiting to receive your entry today!