3 Effective Ways to Improve Google Display Network Campaign Management
The following three tips provide everything you need to know to start seeing improvements in your Google Display Network marketing.
The Google Display Network managers at Webrageous have lot of experience in the management of Google Display Network campaigns and we hope that the advice we share with you today in this article helps to take your online marketing to the next level.
Feel free to contact the Google Display Network managers at Webrageous at any time with any further questions you might have. We are always happy to help you in any way we can.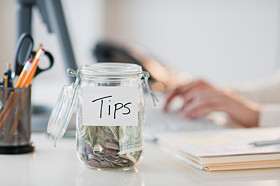 1. Avoid making large changes to bids
When you change the maximum bid that you are willing to pay for conversions from $3 to $5 in a Google Display Network campaign (as an example), the effects can be far more damaging to the online advertising campaign as a whole when compared to the possible effects on a Paid Search campaign if the changes that you make are not effective changes.
There is more room for error in a Paid Search campaign than there is in a Google Display Network campaign. If you make changes to your bids, like the change suggested above, the increase in budget could attract more traffic but little or no conversions. Small changes make large differences in Google Display Network campaigns. Paid Search is less sensitive.
Therefore, the most important thing to remember when making changes to your Google Display Campaigns, particularly in terms of the amount of money that you choose to invest when bidding, is to make those changes with precision, detail and patience.
2. Improve your revision and campaign analysis strategies
Similarly, it is vital that you analyze your Google Display Network campaigns very, very carefully. When analyzing the effects of the changes that you make to your Paid Search campaigns, you can usually track those changes accurately by analyzing the data gathered from the past week.
However, when working on a Google Display Network campaign, you might have to go back two weeks, a month or even to when the campaign first began in order to see why problems in the campaign are occurring and what you can do in order to make further changes that are going to get things back on track.
The focus that is needed on analysis in Google Display Network campaigns is something that takes time to craft. You need to get into the practice of making small changes and then monitoring the effects of those changes very carefully over a given period of time from a variety of different angles.
3. Hire a Google Display Network Campaign specialist
Google Display Network campaigns are naturally so much more delicate than Paid Search campaigns that most people, even if they have experience and success in running Paid Search campaigns, decide to hire a Google Display Network specialist to manage their campaigns for them anyway.
This is why we urge you to contact our Google Display Network specialists at Webrageous about your online marketing needs as soon as possible.
We have the tools, experience and knowledge to help show you how to prepare Google Display Network campaign and how to build it up over time without losing money and wasting budget with no knowledge as to why this is happening.
We hope you will contact us soon. After some Google Display Network guidance from our expert team, you will soon find that Google Display Network advertising comes just as naturally to you as Paid Search advertising does.