Google AdWords Support – Light at the End of the Tunnel
If you are having trouble getting your advertising campaigns to work through Google AdWords, don't keep your problems to yourself.
You are not alone. Webrageous Studios is here to offer Google AdWords support by helping you increase your ROI and taking the stress of optimizing your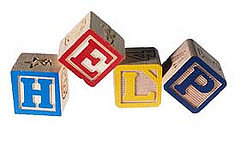 Google AdWords campaigns away. Here are some ways Webrageous can help:
Thanks to a flawless record managing Google AdWords campaigns, we now have a special relationship with Google that allows us direct Google AdWords support from the search engine. If you need Google AdWords support we can help by calling Google directly through phone support.
Landing page optimization
When it comes to optimizing your entire Google AdWords campaign, Webrageous Studios is able to provide additional Google AdWords support. Not only do we offer expert online advertising management and advice, but we are also able to use our six years' of experience in website development to help optimize your landing page.
You might even decide you want to design a new website if and when your business expands. We can also provide support with that on top of our Google AdWords support.
Years of experience has helped Webrageous Studios become one of the leading firms in online advertising management. Constant Google AdWords support from Webrageous is not only a guarantee but it is reliable as we have the knowledge and experience to help boost your advertising success online.
We specialize in managing online advertising campaigns for law firms, and can provide Google AdWords support for all law firms, attorneys and lawyers seeking new clients. We also have the experience to help law firms adhere to the complicated US lawyer advertising rules.
Google AdWords qualified account managers
All of our account managers are
qualified in Google AdWords
. They can help offer Google AdWords support through their knowledge of Google AdWords, having passed not only the basic exam but all specialist areas as well. They also make sure they are up to date with all of the latest developments in Google AdWords to provide the most relevant Google AdWords support.
You can be certain that Webrageous Studios' account managers will not only be able to offer Google AdWords support and help with any problems you might face in your Google AdWords campaigns, but also help optimize them for the best possible results.
With
Webrageous Studios
, there is light at the end of the tunnel. So don't go it alone – seek Google AdWords support from those in the know.