Google AdWords Research Experts
If you want a Google AdWords campaign to really achieve success, it is absolutely crucial that you put in the hard work and
Google AdWords research
.
Of course, you can always decide to leave this hard work up to the experts in Google AdWords research. We offer an option below where you can find experts in Google AdWords research.
But Google AdWords research tools are important to know so we have explained a couple of these below: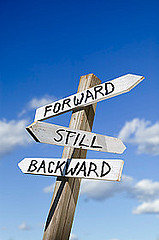 Google AdWords Reporting Tools
Proper research of your Google AdWords campaigns is conducted by using Google AdWords' reporting tools. This is a very important research method as it allows you to go through your Google AdWords campaigns and see what parts of the campaign that you have implemented are working well and what parts need to be reworked.
This is an important part of the Google AdWords research process as not all research can be done by reading and studying – some research needs to be active. With a Google AdWords manager, they will be able to look at these reports day in, day out to determine what needs fixing. If something needs to be fixed urgently then they have the experience to be able to do that immediately.
Google AdWords Targeting Tools
With Google AdWords, advertisers are able to target particular demographics and at particular times of the day or days of the week in specific areas of the world or within a country or city. This means that you are able to focus on exactly your target demographic, as well as when and where they are searching.
Of course, this knowledge requires a fair degree of research. First of all you need to research who is going to buy your product or use your service. Then you need to look at where these people are located and what times they are likely to search for your product or service. You may already have an idea but it might help to do extra research such as marketing demographic surveys.
With the targeting tools you can then choose exactly who sees your advertisement, giving you a better chance that the people clicking on your advertisements are more likely to make a conversion.
Consult a Google AdWords Manager at Webrageous
Research is a crucial part of achieving success in your Google AdWords campaigns. You must know your market before you step out into it. But if you want the advice of people who have spent more than 10 years researching and managing Google AdWords campaigns for a range of different clients then you should contact Google AdWords management company
Webrageous
.
Our Google AdWords managers are experts in research and management of Google AdWords campaigns. We are highly experienced and fully qualified in Google AdWords. So if you want success without having to put in the man hours, outsourcing Google AdWords management to an expert is your best bet.
For more information on Webrageous, what we can provide you and your Google AdWords campaign, and why Google AdWords research is so important,
give us a call today
. We are more than happy to hear from you and provide you with a free quote.
Also, feel free to have a read of
this article
which explains a bit more about what Webrageous offers its Google AdWords clients.