Leave Large Campaigns to the Google AdWords Management Experts
There is no reason why you shouldn't attempt large campaigns in Google AdWords. They can be highly successful and reach a much broader audience.
But when it comes to thinking about Google AdWords Management of large campaigns, you're much better off leaving it to the experts.
Keep in the loop when attempting large Google AdWords campaigns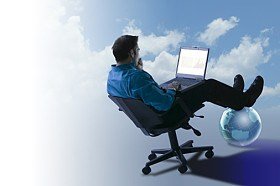 It is not just the process of entering all the components into Google AdWords that is complicated. Once the campaigns are up and running, Google AdWords Management involves many more aspects that need to be continually and much more carefully monitored.
Awareness of all the Dos and Don'ts in Google AdWords is crucial for successful Google AdWords Management. You will need to be on top of all the rules to ensure you don't cross the line. Making even a small mistake, such as creating crossovers or similar promotions, could be devastating to your account.
When you don't have the experience of running large Google AdWords campaigns, it's advised to entrust Google AdWords Management of your campaigns to an
experienced Google AdWords Manager
such as Webrageous Studios.
Leave Googles' AdWords Editor to the experts
While Google's Adwords Editor is a great tool for managing large campaigns, it was designed for those people who are experienced in Google AdWords Management and who manage multiple and diverse accounts.
Even Google AdWords admits that tools such as AdWords Editor and Application Programming Interface are recommended for experts in Google AdWords Management "such as search engine marketers, agencies, and other online marketing professionals who manage multiple client accounts or large campaigns".
In some of the more complex campaigns, you could be looking at thousands of keyword phrases for the one campaign. Without knowledge of Google AdWords Management, the exercise of splitting campaigns and assessing the statistics could be more than it's worth.
No matter how large your Google AdWords campaign, it can always be simplified
It is not uncommon to see requests for help with Google AdWords Management on related forums by people who have bitten off more than they can chew. Even Google AdWords Managers who may not have as much experience often seek help.
One of the most common reasons for Google AdWords Management help is the struggle to manage hundreds of ad groups across campaigns while keeping up with best practice. Combine this with keeping ad groups tightly focused and made up of small numbers of related keywords and you could be looking at a Google AdWords Management nightmare.
One of the most simplest things to do when faced with an unwieldy campaign is to simplify it. An expert in Google AdWords Management understands that if a campaign is too complex it either needs more people working on it or it needs to be simplified. If you feel you're Google AdWords campaign is out of control, you might end up seeing problems that are worse than those you started with.
Most important of all, seek help from the experts in Google AdWords
That's where Webrageous comes in. With large campaigns, you can only rely on a Google AdWords Management expert to cover all bases.
Expert knowledge of Google AdWords Management means knowing how to weed out weak keywords and underperforming ad groups.
If you want to see your ROI skyrocket and have manage a large Google AdWords campaign, leave it up to the experts in Google AdWords Management.
Webrageous
can get your large Google AdWords campaigns achieving results through its years of experience in Google AdWords Management and managing large campaigns.