Quality Google AdWords Management Can Keep Your Campaign In Tune
It is incredibly important that your company's Google AdWords campaigns are kept in tune.
So when you are looking for Google AdWords management that means you can keep your company on the road and your company's advertising cruising, you want the best mechanic in the business.
Google AdWords management company Webrageous has a credential list a foot long between client testimonials, awards and qualifications. So look no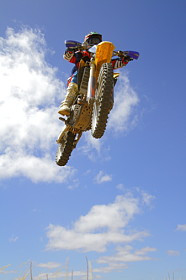 further for Google AdWords management that is going to keep your campaigns in tune.
Here's how we do it:
A direct phone line to Google for support
After our years managing Google AdWords campaigns, we have been rewarded with a special relationship with Google that allows us direct phone support. We also have a Google representative who contacts us daily and works directly with us. So if you need specific help with a Google AdWords campaign then our Google AdWords managers can talk to Google directly on your behalf.
We offer expert optimization skills throughout your campaigns and landing pages
At
Webrageous
, our Google AdWords managers have experience in optimizing for the search engines, for pay per click and on the Google Display Network. But we also go one step further. We can also use our company's experience in web design to optimize your websites and landing page.
This is an important skill to have in Google AdWords management as for all the work on your Google AdWords campaigns that is done, it is worth very little if clicks aren't turning into conversions if your potential clients are turning away from your website for whatever reason.
We have years of experience in Google AdWords management
Webrageous' years of experience in Google AdWords management has helped it become one of the leading firms in the business. That is why we were chosen as one of the Google AdWords management companies to take over management of the non-profit organizations in the Google Grants program, when Google was no longer able to provide it.
There cannot be a better Google AdWords management firm to handle your account and the credentials really do speak for themselves. We have no desire to lose our good name in the industry. Also, successful Google AdWords management means having happy clients with successful campaigns.
Our Google AdWords managers are all qualified
It is important that all of our account managers are
qualified in Google AdWords
, and not just that they have passed the basic exams. Our Google AdWords managers are also certified in the specialist areas of Google AdWords. They can help you through their knowledge of Google AdWords, having qualified not only the basic exam but all specialist areas as well. They also make sure they are up to date with all of Google's latest developments.
They also make sure they always keep up to date with the latest Google AdWords developments. These are often published on
Webrageous' blog
so our clients and those seeking Google AdWords help or advice are kept informed as well.
Google AdWords management through Webrageous will make sure that your campaign is kept fresh and healthy and that it won't break down like some unfortunate Google AdWords campaigns that suffer from poor management.