The Best in Google AdWords Management Help
One of the most important elements of any pay per click advertising campaign is the quality score. The best kind of Google AdWords management help will focus on your quality score and show you how to make improvements to that quality score that are long-standing and effective over lengthy periods of time.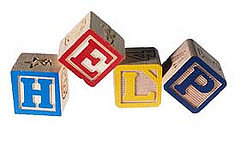 The pay per click management help experts who work for Webrageous are well versed in the area of Google AdWords Quality Score and they will be able to provide the kind of Google AdWords management help that you seek in this area at any time.
As an idea, the information that we have put together below highlights the various different ways in which Quality Score can be improved and how our Google AdWords management help team can send your campaigns on the road to advertising success in no time.
1. Invest in advertisements that convert and not those that only achieve high CTRs
A common and easy mistake that some pay per click advertisers make is that they place far too much emphasis on high CTRs generated from some advertisements.
The Google AdWords management help that we want to share with you today is to remind you to focus more of your attention on the advertisements which generate high conversion rates. If you have lots of people clicking on your advertisements and landing on your website, but then those some people promptly leave your site again without converting, there is something wrong and this will be reflected in your Quality Score.
High Quality Score comes from a combination of CTR and conversion and therefore the help that we offer today regarding successful Google AdWords management is to pay close attention to the advertisements which convert and then to use more of your budget on those advertisements on a regular basis.
2. Make improvements to landing page quality, design and usability
If your pay per click campaign is achieving a high CTR, the likelihood of the matter is that you need some Google AdWords management help with regards to your landing page quality. It is probable that when the internet user lands on your website that there is something on that landing page which is having a negative effect.
If this is the case, the Google AdWords management help that we really need to focus on providing for you relates to landing page design and usability.
For example, basic ways in which we can help you with your Google AdWords management focus on ensuring that the internet user does not have to scroll down on your website or search to find the information that they thought they were going to find on your site from the advertisement that you placed.
Therefore, keywords from the advertisement need to be on the landing page and call-to-action verbs are also very, very important. The Google AdWords management help that we provide concerning landing page quality can help to make the improvements to Quality Score that you need without further delay.
3. Invest in the SEO development of your site to support what happens in your pay per click campaigns
There are no direct, proven links between SEO and pay per click and therefore between SEO and Quality Score either.
However, after years of providing Google AdWords management help to many pay per click advertisers, the Google AdWords experts who work for Webrageous do know that improvements to the SEO qualities of your site cannot harm your PPC development.
We also know that the kind of factors necessary (effective keyword use, website usability, meta titles, fresh content updated regularly) to achieve excellent SEO are also factors which help to improve your Google AdWords management, particularly in terms of Quality Score.
For this reason, we do truly believe in the use of SEO and PPC at the same time if you want to achieve the best possible results from your pay per click advertising and the best possible Quality Score for your Google AdWords campaigns in particular.
What to do next?
Naturally, the three tips that we have highlighted above are not the only things that you can do in order to improve the Quality Score of your campaigns, but they are the first three steps of many in Google AdWords management help that we can offer up to you today.
If you would like to put some of these ideas into practice, contact the Google AdWords experts at Webrageous directly and ask us about the Google AdWords management help that we will be able to provide at any time.
We will be happy to look over your pay per click campaigns on a no-obligation basis and thanks to our years of experience we are confident that we will be able to provide the kind of Google AdWords management help that you require too.