Webrageous, Google AdWords and your Resort
When it comes to getting people to enjoy the luxuries of your resort then pay per click advertising and more importantly Google AdWords is the way to go. When people are searching for vacation resorts on their lunch break it is most likely that they are going to peruse Google. And with Google AdWords, the advertisements are the first thing they will see.
So how are you going to get your advertisements to the first page of search results and Google AdWords' advertisement section? The solution is very easy. With the help of Google AdWords management company Webrageous.
So how do we do it? Here is a look at how we are able to get the Google AdWords campaigns of our
resort owning clients
converting:
Webrageous helps you fight away the competition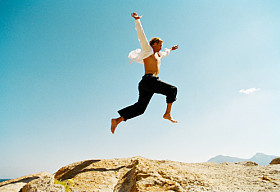 The competition between resorts on Google AdWords is strong. In order to get your advertisement to stand out you can't just slap it on Google AdWords and hope that what you have to offer will bring in guests. It doesn't matter if your resort is one of the most luxurious or affordable in the world. If the resort's marketing is not optimized then no one is going to see it. That's how Internet marketing works.
And that's why you are always better off seeking professional advice and management in Google AdWords. All we do is get your advertisement to people and get people to your resort website. The rest is up to you. Once the guest gets to your resort you can provide them with the best experience of their lives. They will then tell their friends about the resort who will tell their friends, bringing in even more clients. But leave the online marketing and Google AdWords management up to us.
We know that Google AdWords campaigns of resort owners are much different to other businesses' needs
Webrageous provides a number of specialized services that are beneficial to specialist industries and can help resorts. When we have particular success with an industry we become an expert in that industry to learn exactly what is going to attract people searching on Google. Resorts have become one of those that we specialize in.
Google AdWords management is more than just slapping some advertisements and keywords together. It is very important to know about the industry you are marketing in order to make the best use of Google AdWords features.
Webrageous then provides web design capabilities to help your resort optimize your landing page and conversion path so that potential guests don't leave your site before making a conversion. We also provide
advice on remarketing
if you find that your clients are leaving your site before making conversions. We provide the whole Google AdWords management package for resort owners.
On top of these specialist services, Webrageous also offers phone call tracking if you find you are getting more calls rather than online conversions so you can see which parts of the campaign attracted people to your resort.
Our Google AdWords managers are also certified in Google AdWords – both the basic features and the advanced ones. So we really do know what we are talking about and take full advantage of all areas of Google AdWords for your resort. We also have a direct phone line to Google and a Google representative who is in contact with us seven days a week. That way we can follow up directly with Google on any aspects of your resort's Google AdWords campaign.
Webrageous can also manage different campaigns for you resort depending on different types of guests who you believe may be attracted to your resort or for different packages that your resort offers. So advertisement text, headlines, keywords and landing pages need to be different depending on whether they are targeting families, honeymooners, retired couples, sporting clubs or businesses, for example.
We understand just how important seasonal campaigns are to resorts
Seasonal campaigns are crucial to many resorts. And Google AdWords is the best way of offering seasonal campaigns online.
Webrageous can manage this for you
, advising when it might be better to increase bids during certain vacation periods or holidays. We can then put those into action for you to make sure your resort doesn't miss out on the holiday rush.
Christmas only comes once a year as they say, as does Easter. Then there are school vacations, long weekends and Valentine's Day. Don't miss out on the masses of people searching for resorts during this period and ask your Google AdWords manager to install seasonal changes in your campaigns.
Google AdWords offers a range of tools that apply specifically to seasonal campaigns so let Webrageous help you manage these tools and have specific advertisements appear in specific time periods.
Take it from the horse's mouth – a resort owner
Resort owner Craig Roberts can attest just how much Webrageous helped draw guests to his resort, the
Bahama Beach Club
, through pay per click advertising and Google AdWords.
Craig Roberts couldn't work out why they were having such a hard time getting people to visit their luxurious Bahamas resort – perhaps because it was located on a remote island. But after outsourcing their Google AdWords management to Webrageous, guests were rushing to their resort.
It's not always the location that stops people from visiting your resort. In fact, with the right marketing, the fact that it is located on a remote island might appeal to many people. Some people might even enter this as a search term into Google. Most people who go on vacations have never seen the location so they have to rely on photos and marketing of the resort. With Webrageous' help, we managed to turn the Bahama Beach Club into a sought after resort and holiday destination.
Outsource Google AdWords management of your resort to Webrageous
Webrageous will do everything in its power to make your resort's Google AdWords campaign as successful as possible. Through our knowledge and expertise we are confident that we can bring unprecedented numbers of guests to your resort. And as long as you provide guests with a pleasurable stay, we'll help turn your resort into a must visit destination.
So contact Webrageous today to begin a Google AdWords campaign that markets all the best things that your resort has to offer. You can contact Webrageous on
800-645-9521
for a free quote.