An updated version of this article is available here. Paid Google Advertising is Perfect for Marketing Small Businesses
Why is Paid Google Advertising the Best kind of Marketing for Small Businesses to invest their time and money into?
There are a number of reasons that Webrageous Studios would like to highlight below and we would also be very willing to go through any other questions or concerns you might have about marketing your independent business online using Google AdWords at any time. So do contact us with your specific inquiry without delay.
For now, take note of the following advantages to Marketing via Google Paid Advertisements and take your business to new heights within a matter of weeks.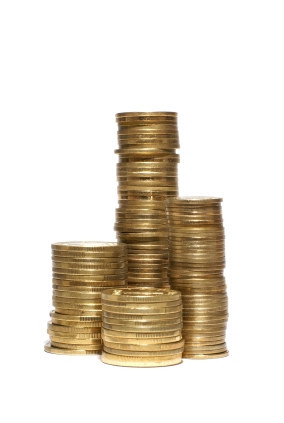 Small Businesses can Compete with Large Companies or Brands
It might be that you are a relatively small company. If you sell sports wear and you have a small shop next to a very large Nike store, you are going to find it tough to compete. However, if you Market your business using Paid Google Advertising you CAN compete and you CAN be successful, even against the largest of competitors.
That's what makes Google Paid Advertising such a superb choice of marketing for any small business. You no longer need to worry about being smaller, poorer and less well known than the next guy. Google's Paid Advertising can get you noticed by your target audience without requiring you to be big, rich and popular.
If you get your advertisement text right, use the right techniques when you bid on keywords and target your audience well, you will be successful with Google Paid Advertising. If you need help with any of these areas, Webrageous Studios can consult and advise you. See the section on Employing Google AdWords Consultants below.
Choose How Much Money You Want to Invest
If you have lots of money for Google Advertising, that's excellent. Good for you! But if you do own a small business and you just don't have lots of cash, don't worry.
You can choose to invest whatever you wish with Paid Google Advertising. That is the beauty of it for small businesses.
Employ a Google AdWords Consultant to Advise You on Your Paid Google Advertising
Large companies have more money to be able to employ a Google AdWords Pay Per Click Manager who then runs their online advertising for them. However, many small businesses find this expense a little too much for their purse strings to handle. That is why lots of small businesses employ the help of a Google AdWords Consultant.
Webrageous Studios acts as a Google AdWords Consultant for a number of different clients and in this role the company shares its expert advice for a small fee and you can continue to do the managing of your advertising campaign yourself.
Reach a Huge Audience Instantly
If you own a small business and you base most of your efforts on the local community, what happens when the locals don't need your services for a while or they don't want to buy your products? You probably lose money and experience a "dip" in your profits.
If you tap into Google Paid Advertising, these profit dips do not have to plague you any more. Google is a major search engine and millions of people use it every day to search for all the things that they need, whether they be information, services or products.
If you Advertise via Google AdWords you will have instant access to that huge audience every single day and you may find that your online leads or online sales make up for those dry periods that you experience in store. Paid Google Advertising might need a small financial investment, but it can also generate a high ROI for small businesses which market themselves well.
Take Your Business Global without Leaving your Sofa
Have you ever thought about the fact that your small, privately-owned business might actually be very useful or interesting to people in other countries?
If you Market your Small Business using Google Paid Advertisements you also have instant access to a global audience. You have the option to focus your efforts on your local area, but you can begin to branch out without even getting up off of your comfortable sofa in the evening.
Webrageous Studios has experience in managing Google AdWords Advertising in a number of countries and through this experience we would be able to advise you further on the best course of action to achieve success in record time. Just take a look at some of our clients as they give Recommendations for our Online Advertising Services and listen to why they remain working with Webrageous.
You will learn that we are a company to be trusted and a company that will help bring you success. Google Paid Advertising is our speciality and all Small Businesses should be taking full advantage of Google AdWords Advertisements as soon as possible. The advantages in doing so, highlighted above, speak for themselves.