Where Can I Find Help with Google AdWords Advertising?
Are you frightened of Pay Per Click? Do you feel that nothing you do ever helps to improve your Google AdWords Campaign? It just might be that you are not looking in the right places. Google AdWords Help comes in so many different forms and through such a variety of channels that failure is really not an option for those advertisers who are well connected.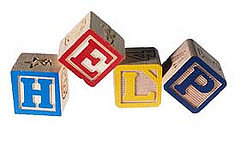 Use this article to learn how to get connected. Use the following tips to become knowledgeable about the various ways of receiving Help in Google AdWords and you'll notice an immediate difference.
Google AdWords Help is never far away and it can make all the difference to your Online Advertising Success in general, which means that it is well worth spending the next five minutes breezing your way through the following information.

Google AdWords Support
Google AdWords actually provides its own form of Pay Per Click Help via its Google AdWords Support Service. If you are advertising via AdWords, you can call and speak with a specialist about your specific concern.
You can get the official answers to the questions that you seek by speaking directly to the AdWords Masterminds and in this way you can always be sure that the help you are receiving is up-to-date and effective.
Webrageous Studios actually works alongside a personal Google AdWords Representative and this means that our Pay Per Click Clients receive the very best client care in terms of Google AdWords Help at all times.
Google AdWords Youtube Business Channel
Google AdWords Help via Youtube has been available for a long time with random users uploading their own self-made help videos, but Google has now actually provided its very own Business Channel on Youtube too, which is available for anybody to use.
The best thing about this channel is that all Google AdWords Advertisers can be sure that the information they are looking at is trustworthy. There are a number of people out there who create Help Videos for Google AdWords Advertising and post them onto Youtube, but some of those videos give false information; some videos are developed by scam artists.
This is one of the reasons why Google developed its own Youtube Channel. Anyone looking at the official Google AdWords Help Videos on Youtube can now have more peace of mind regarding their online advertising.
Google AdWords Blog
On top of the Youtube Channel, Google AdWords also produces its very own blog with updates about Google AdWords Pay Per Click as and when necessary. The blog is brimming with posts which provide help on a number of different Pay Per Click topics and because it is produced by AdWords itself, the information on there is always 100% correct.
Flick through the bank of posts on this blog or type in a relevant search term so that you can find the specific Google AdWords Help that you require in an instant.
Incidentally, if there is something that you read on the AdWords Blog which you do not fully understand and you would like further help interpreting what you have read, you can always contact Webrageous Studios directly and ask us to explain in simple terms what it is that you are puzzling over. We will always be happy to help.
Webrageous Studios Pay Per Click Blog
On a similar note, The Webrageous Studios Blog is also a very useful resource for anyone in need of Google AdWords Help.
Not only do we post all the important updates to Google AdWords Pay Per Click as and when they happen on our blog, but we also provide links to lots of "How To" articles on our website which are designed by Webrageous to help advertisers learn how to improve their AdWords Campaigns in many ways.
In addition to the "How To" articles that we link to, our blog also links to important articles which cover topics including Click Fraud, Google Remarketing and the Display Network (Content Network) to name but a few. We pride ourselves on the fact that our blog is a resource for everything and anything to do with Google AdWords Help that advertisers are encouraged to visit on a daily basis.
Google AdWords Management with Webrageous Studios
Without a doubt, the Google AdWords Help that Webrageous provides through its Pay Per Click Management Service is the most effective and the successful form of Online Advertising Support that we can alert you of today in this article.
The help that we provide to all our Google AdWords Clients via our expertly trained Pay Per Click Managers is invaluable. Our services are thorough, tailor-made and highly successful. We can act as your Google AdWords Manager or you can hire us as a Google AdWords Consultant to help you with all your online advertising needs.
There are other Management Companies out there. This we cannot deny, but Webrageous can boast a 100% success record with all its clients and we would like to make you a part of this statistic. Contact us immediately to find out what kind of Google AdWords Help would be best for you and your company.