Family Law Firm Marketing the Google Display Network and Webrageous Studios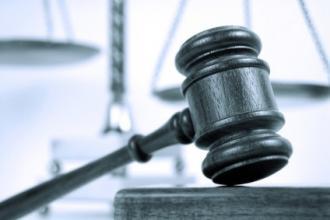 What do family law attorneys need to focus on in order to make the most of their PPC Campaigns through Google AdWords and turn that advertising budget into solid clients who speak well of their firm and generate further clients for the company in the future? How does a family law attorney create a winning family law marketing campaign?
They work alongside Webrageous Studios and employ both its solid knowledge and skill in the management of PPC marketing campaigns and in the use of the Google Display Network (GDN).
Take a look at some of the facts:
1. Webrageous Studios has years of experience managing PPC Campaigns in family law marketing and therefore understands the ways in which potential clients go about finding the best family law attorney possible. Just have a listen to some of the testimonials from current Webrageous Studios PPC clients in order to fully appreciate the excellent service you could receive if choosing to allow Webrageous to manage your online marketing for you.
2. The GDN is the perfect place for a family law marketing campaign because it attracts and concentrates on attracting those internet users who are in need of an attorney before they have even thought about actively looking for one themselves. The internet user reads up about child custody or marital finance and asset division, etc. and then your advertisement suddenly appears as if by magic next to the content that they have been reading. Before you know it your telephone is ringing and a confused new client is on the other end of the line hoping to find a family law attorney who is going to make sense of everything for them.
3. Webrageous Studios is an expert in the management of PPC Campaigns via the Google Display Network. Many PPC Management Companies underestimate the effectiveness of the Display Network, but not Webrageous. Its director of sales and marketing, David Chapman, is also highly trained in web design and therefore the company provides extensive advice and support in the development of some fantastic advertisements for the Display Network that take advantage of video and visual advertisement options available to advertisers who market themselves through this network.
4. Webrageous Studios does so much work with family law attorneys that it also manages an independent website which its PPC Clients can make full use of to market their company if they do not have a website of their own. The maintenance that Webrageous does on this website and the use of the website itself is completely FREE to Webrageous' family law PPC Clients. FREE! Take a look at the Webrageous family law website that you could soon be taking advantage of if you decided to work alongside Webrageous.
5. Finally, Webrageous Studios also knows that family law marketing campaigns work best when family law attorneys can monitor the effects of their PPC Advertising with ease. Webrageous, thanks to its years of experience, is fully aware that most interested family law clients will telephone the family law firm directly rather than fill out an online contact form. Webrageous Studios has a telephone monitoring system that allows its PPC Clients to record how many new clients are phoning in as a result of their family law marketing via PPC.
If you contact Webrageous Studios today, your US family law practice will develop to such an extent that your direct competition will be unashamedly jealous and worried about the future of their practice in your shadow. Family law marketing, the Google Display Network and Webrageous Studios is an unbeatable combination.