Find the Experts in Plastic Surgeon Marketing
Plastic surgery works very differently from other businesses marketing their products or services online. Many companies are able to measure their online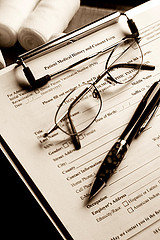 marketing success by looking at the number of online purchases or online forms filled out. They are then able to improve on their marketing strategies.
But plastic surgery does not work that way. There are very few people who are seeking something as serious as a surgery who are going to pay for a procedure over the Internet. While they will more than likely search for a plastic surgeon online to keep their search confidential while finding out detailed information, it is unlikely that they will fill out an online form.
Someone seeking a plastic surgeon is going to call the practice for more information or to seek a face to face appointment.
So if you want to run a successful plastic surgeon marketing campaign online and improve the campaign by measuring calls to the practice rather than online movements then this might be a challenge. This is where pay per click management firm Webrageous comes in handy.
We are the best PPC company to handle your plastic surgeon marketing campaigns. Here is why:
Webrageous has a phone call tracking service
Webrageous can offer plastic surgeon clients a pay per click call tracking service. The service indicates the areas of your online plastic surgeon marketing campaign that have encouraged people to phone the plastic surgeon.
This tracking system is a fantastic way of monitoring and improving the success of online marketing for plastic surgeon businesses that receive a lot of offline conversions.
Webrageous is experienced in specialized PPC marketing campaigns
Plastic surgeon marketing is guaranteed to be successful when managed by Webrageous. We don't treat all pay per click campaigns the same. Instead we realize that different businesses have different marketing needs and therefore their campaigns need to be managed in different ways.
Specialists do exist and at Webrageous you can find pay per click consultants that specialize in running marketing campaigns for plastic surgeons. Webrageous has many features that apply to plastic surgeon marketing. Check out some of our
specialist features
.
Webrageous keeps up to date with specialized marketing tools
Webrageous always has access to the latest pay per click marketing tools that benefit specialized markets such as plastic surgery. Webrageous is able to use all the various features of those tools, as well as programs and initiatives on offer to help its pay per click clients.
The pay per click marketing industry is constantly changing and developing and so you want to make sure you trust your plastic surgeon marketing campaign in the hands of an expert.
At Webrageous, our marketing managers are qualified in Google AdWords and the Microsoft adExcellence program. It is also an important company protocol that our marketing managers follow new approaches to pay per click and make use of those. We believe that it is incredibly important to stay up to date in this industry.
Webrageous has a flawless reputation and special relationship with Google
Most people who are searching for your plastic surgeon business are going to search via Google. As the most popular search engine online, it is probably going to make sense to run your plastic surgeon marketing campaign via Google AdWords. Due to its flawless reputation, Webrageous is lucky enough to have been able to develop a special working relationship with Google.
The pay per click management company is often invited to try out new Google AdWords pay per click tools before other PPC companies are aware of their existence. We also have a personal Google representative who works alongside Webrageous.
So if you are considering plastic surgeon marketing or are having little luck with your current campaign, then turn to Webrageous for help. When it comes to deciding between running an online marketing campaign yourself or going to the experts, you'll always find that Webrageous will lower your costs by increasing your return.
For more information on how Webrageous specializes in plastic surgeon marketing and can strengthen your business,
contact us today
.