Why Pay For Branding Keywords in Drug Recall Pay Per Click Management?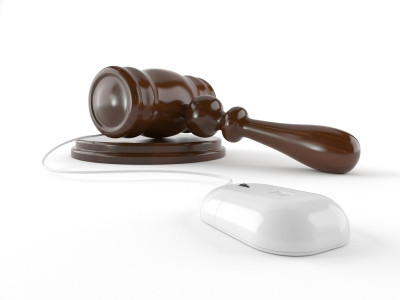 Before we focus on why companies who fight for drug recall cases should consider the advantages of paying for branding keywords on a PPC Search Network like Google AdWords, it is important to understand why paying for branding keywords in PPC Advertising is a worthwhile venture in general for all PPC Advertisers.
Some of the naïve thinking that comes from inexperienced people involved in PPC Advertising is that paying for branding keywords is a waste of time. These inexperienced PPC newcomers believe that because the keywords are branding keywords (ie: keywords linked to the company name) that any internet user searching for their brand specifically will be able to find links to the company's website through a simple organic search and that there is therefore no need to pay for the privilege.
However, Webrageous Studios would like to point out the flawed thinking behind these ideas and explain why paying for branding keywords via the PPC network is still very much an important part of any PPC campaign.
PPC Fraud is unfortunately an issue that all PPC Advertisers and PPC Managers must be aware of at all times, whether managing the PPC of a large budget for a huge firm or something much simpler for a smaller company.
This is because when other companies bid on your branding keywords and sometimes even go as far as including your brand name / keywords in their advertising text, it is easy for an internet user to come across a competitor's advertisement before yours thanks to the PPC advertisements that are highlighted above the SERP organic results. It is also conceivable that the internet user would click on a competitor's advertisement, thinking it was your company thanks to the fact that the competitor had been using your branding keywords in their own advertisement text.
Therefore, it is most definitely important for a PPC Advertiser to bid on their branding keywords. It is even more essential for a PPC Advertiser running a campaign on drug recall pay per click management to bid for their branding keywords in order to raise the profile of their particular company or to perhaps raise the profile of a particular drug recall case at any given time.
Why? Because drug recall cases need press in many ways. Drug recall pay per click management is a good place to begin.
With this in mind, learn how drug recall pay per click management works successfully. Follow the two simple tips below for the best kind of drug recall pay per click management based on the experienced of Webrageous Studios first hand:
Monitor your drug recall pay per click management branding keywords
Protect your brand by monitoring your branding keywords in the paid search auctions. You can do this manually or you can use an automated tool, but it is essential for drug recall pay per click advertisers to look for competing law firms or other advertisers who are using your drug recall keywords to drive more traffic to their site; basically, to steal your traffic.
These advertisers, if bidding on your branded keywords outside of the PPC regulations or using your company name in their copy, for instance, must be submitted to the search engines.
If you are a larger law firm working on drug recall pay per click advertising and you allow affiliates to market using your brand keywords, make sure they are abiding by the agreement made between you both and they are only bidding on certain keywords and they are staying below your advertisements terms of ranking, etc.
Create a unique branded campaign for your drug recall pay per click advertising
As a law firm, it is likely that you do not only work on drug recall cases and therefore your PPC Management should reflect this fact. All branded keywords that you are using to market your firm as a drug recall law firm should work in a separate campaign from the PPC Management that focuses on non-branded terms.
Since search engine budgets are set at the campaign level, one reason for having a separate branded campaign is to ensure that those keywords have their own budget to allow your advertisement to appear for every branded search query. Otherwise, if all of your keywords (both branded and non-branded) are in one campaign, and the daily budget runs out, then your advertisement won't appear for every search query regardless of whether it's branded or non-branded.
To do this with even more success, make use of the Google Ad Sitelinks tool which allows you to put more than one URL at the bottom of your PPC advertisement. In this way you can really focus on the branding audience who want to arrive to your site to focus on the drug recall area of your services, for example.