Cosmetic Surgeon Marketing with Webrageous Studios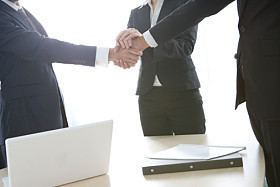 Many cosmetic surgeons do a lot of their business over the telephone and in person. It is rare to find someone who is happy to fill in a form online and then pay for their cosmetic surgery online before simply nipping into the surgery for a quick plastic surgery fix. Very rare.
Knowing this important fact is one of the reasons why Webrageous Studios is the most effective PPC Management Companies at running US cosmetic surgeon marketing campaigns.
Why?
Because Webrageous Studios offers its PPC cosmetic surgeon clients an excellent service in Pay Per Click Call Tracking. This service directly indicates the areas of PPC Advertising which have encouraged those interested customers to telephone the advertising plastic surgeon. It is therefore is an excellent way of monitoring and improving the success of marketing via the Internet for businesses which receive lots of offline conversions.
Read about Webrageous' Phone Call Tracking feature in more detail if you feel you might be interested in this service.
Secondly, Webrageous Studios has a lot of experience in working on specialized PPC marketing campaigns. Cosmetic surgeon marketing in the hands of Webrageous Studios is a guaranteed success.
It is important to find a PPC Management Company which recognizes the fact that different businesses and different organizations need to be managed in specific ways and it is important to know that specialists in PPC do exist. Do your research before selecting your PPC Management Company. Take a browse through the Webrageous Blog and you'll get a good idea about the specialist features that this PPC Management Company has to offer.
Thirdly, Webrageous Studios enjoys keeping up to date with lots of PPC Management Tools and knows how to manipulate the different features, programs and initiatives on offer to the advantage of its PPC Clients.
If you work alongside Webrageous Studios on your cosmetic surgeon marketing plan, you will find that you will always be making use of the new approaches to PPC as Webrageous believes that staying up to date in this industry is vital.
Finally, cosmetic surgeon marketing is in good hands when managed by Webrageous Studios because the company has developed and maintained an excellent working relationship with Google itself. Webrageous is invariably invited to try out new Google AdWords PPC Tools before other PPC Management Companies even know they exist and the Personal Google Representative who works alongside Webrageous is an incredible source of support, seven days a week.
If plastic surgeon marketing is what you are looking for and you have no idea about how to make use of paid online marketing to go about strengthening your business, contact Webrageous today and find out how the company could help you.