Celebrity-worthy Pay Per Click Management
Normally, if you want to get anything that is "celebrity-worthy" you have to pay for it. Whether it is accessories, dining out, or a fancy hotel, it is very expensive.
With pay per click management company Webrageous, our services are both affordable and top quality. You don't have to be at the high end of advertising to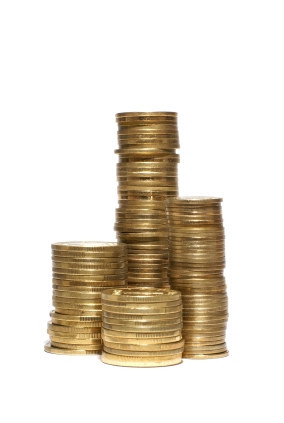 access our pay per click management services either.
Your business might be completely unknown and not performing well but you will still be able to afford to outsource pay per click management to
Webrageous
.
So how exactly do we do it?
Pay Per Click Advertising is Affordable
The first thing to remember is that pay per click advertising itself is very affordable. This is why it has had such success in recent times – because even the smallest companies can afford to advertise online through pay per click. Pay per click advertisers can choose to spend as much or as little as they want on their campaigns, bid higher or lower on certain keyword, and stick to a monthly budget, which can be increased or decreased by the month.
However, that fact that it is affordable does not automatically make it celebrity-worthy. Some of the best advertisers can go very wrong with management of their pay per click campaigns if they don't know the best ways to achieve success.
That is where Webrageous stands out. We can provide pay per click management that is very successful thanks to our knowledge and expertise in getting pay per click campaigns performing. Then, thanks to the nature of pay per click, the whole management package is very affordable.
Pay Per Click Management that Achieves Returns
Webrageous provides pay per click management that always gets high returns for its clients' pay per click campaigns. It might not happen overnight, as the popular Pantene commercial used to say, but it will happen.
The fact of the matter is that with Webrageous by your side, your pay per click campaign will
achieve results
. This makes pay per click management even more affordable for your company as the returns that we achieve for you far outweigh what you are spending on advertising and pay per click management. That has got to make what we provide celebrity-worthy.
Pay Per Click Management Your Way
Our pay per click managers always respect your wishes for you campaign – from keyword choices to budgets to targeting options. We will always consult with you on what you want to do. We will be there at any time of the day to answer queries about your pay per click managed campaigns and will make any changes as and when you require them. We always want to make sure that you have the celebrity treatment.
However, we always make sure we give advice on where things can be improved. If we believe that a landing page needs to be optimized, a keyword bid could be decreased, an advertisement could be improved, or your daily budget might need to be increased then we will let you know. Of course, at the end of the day the decision is completely up to you. Pay per click management means to us that you are happy with the choices that we make for your pay per click campaigns.
We Constantly Monitor Your Pay Per Click Campaigns
At Webrageous, our pay per click managers are always looking for ways to improve your pay per click campaigns. We look for ways to optimize all the various aspects of your campaigns. We also constantly monitor your campaigns and analyze reporting tools to make sure they are always performing well and to catch any snag as soon as it appears. Things like click fraud will not only be immediately picked up by our pay per click management experts but we will also do everything in our power to get refunds for those fraudulent clicks.
That is just another way that our pay per click management team provides celebrity-worthy services for our clients. After all, we are nothing without our clients and it is our absolute number one priority that our clients are happy through pay per click management that brings them new clients and achieves conversions.
So don't delay in hiring celebrity-worthy pay per click management experts for your company. We are confident that once you have tried pay per click management from us, you won't need to look elsewhere. As they say, once you've experienced celebrity service, there's no going back.
So
contact us today
at Webrageous for a free quote and for more information on how our expert pay per click managers can get your pay per click campaigns achieving returns and bringing in the customers.