The Best of Webrageous Studios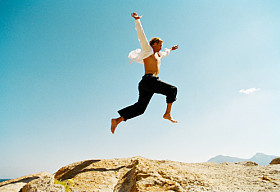 The best of Webrageous' PPC Basics articles is awarded to April's entry: Conversions, Conversions, Conversions! The world of PPC develops at an amazing rate, but that doesn't mean that Webrageous ignores its PPC Clients who are newest to the game.
Webrageous Studios is always a cut ahead of the competing PPC Management Companies and its special relationship with Google is but more proof of this fact. Want to work with a PPC Management Company who can still phone its Google AdWords Representative via the telephone? Read May's article and then contact Webrageous for more information.
PPC Managers at Webrageous Studios do have a sense of humor. We are human and not just PPC Advertising machines. As proof of this fact, enjoy our article about The Life of a PPC Manager and tickle those funny bones in the merriment of this festive season.
Webrageous Studios may be a PPC Management Company, but it is also very aware of the way things are moving in related areas, like social networking, SEO and Google / Bing / Yahoo developments. If you are still unaware of what Twitter can really do and why so many people are tweeting by the minute, take a look at our Twitter Special; a tweeting PPC Christmas present from us to you.
A real favorite is the Science and Art article that we posted in June. Is PPC a Science? Or is it an Art? Webrageous is a term synonymous with Philosopher, didn't you know?
Big fans of what was formerly known as the Google Content Network, Webrageous Studios felt in imperative in July that all its readers fully understood the undiscovered potential of PPC via the Google Display Network. Are you still completely in the dark about this magical PPC area? Get reading!
Never let it be said that Webrageous doesn't share some of its sacred PPC knowledge with the common man. Are your PPC Advertisements still failing to hit the mark? Find out why by reading this Webrageous favorite and learn how to construct better PPC Advertisement Text for the future.
Webrageous Studios is also a specialist PPC Management Company in Divorce Law PPC. Does your divorce law firm need better online presence? Read this article and find out how Webrageous could send clients soaring through your legal doors with ease.
Are you a fan of online trivia? Webrageous has everything you need to satisfy those general knowledge cravings too. We really enjoyed the lead-up to Google's Birthday this year and we are still unsure as to when that very important date actually is in truth. Trivial Pursuit champion you will be!
Are you a PPC Manager looking for more training in Google AdWords to touch up your knowledge and improve those existing skills? Webrageous makes a point of highlighting all the available resources and courses about Google AdWords that it can via its daily PPC blog. This year, AdWords offered some excellent training for PPC Managers in Bid Management. Take a look at the kind of support and training available to you through this popular post.
Fan of videos? Webrageous is too. Check out this video on Google AdWords Auctioning that really does explain the process in minute detail. It was brilliant in October and we still think it is a brilliant resource today.
Speak Spanish or Portuguese? We provide PPC services in Spanish and PPC Services in Portuguese for you too at Webrageous Studios. Llámanos ahora!
Google Analytics is by far one of the most important tools for PPC Managers and Advertisers working within Google AdWords PPC and it is something that you should be able to manage and use well. For that reason, Webrageous Studios likes to provide basic FAQs articles, or articles that run through the fundamentals of something step-by-step to ensure complete understanding. We like to be thorough and this article was one of the most thorough that we shared this year.
Finally. Webrageous Studios also always takes the time to highlight the most useful of Google PPC Tools and Features available as and when they come onto the market. By far, one of the best resources available this year from Google AdWords has been the Google Adwords Youtube Business Channel. If you find reading articles a little too much to bear, keeping up with Google AdWords has never been easier via this dedicated video channel. Check out the article we posted again today for more information.
Did we miss something? Was there an article you really liked but it's not in the list? Contact Webrageous today and let us know.