Webrageous: The Best in Online Marketing for Attorneys
Finding the best expert in online marketing for attorneys is a difficult task for any law firm. When you make the decision to invest in the paid advertising of your legal services, it is important to do so after lots and lots of research on the matter.
Webrageous is confident that as an attorney looking to invest in online marketing you will recognize that our Google AdWords certified company is experienced and qualified to lead you towards success. The pay per click managers at Webrageous provide the best in online marketing for attorneys in a number of ways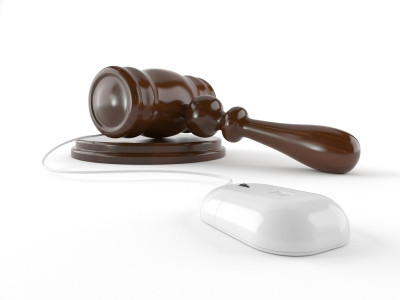 Take the time to read through the following sections which highlight our excellence in online marketing for attorneys without delay. If you then have further questions about what we could do for you and your law firm, contact us directly without obligation.
Years of Experience in Attorney Online Marketing
One of the most important things to note about Webrageous is that we have been managing the online marketing campaigns of U.S. attorneys since 2001. Our skills and expertise in this area of online marketing come directly from years of experience, building on our success day after day.
When an attorney makes the decision to outsource his or her online marketing to Webrageous, they stick with us and build on the relationship year on year. The attorneys with whom we work have learnt to trust in our services and for this reason they choose to keep running their online marketing campaigns through our company. They never want to leave us.
The main focus of the online marketing that we provide for our attorney clients is the management of Google AdWords campaigns, which we believe to be the best form of online marketing for attorneys that exists today (our reasons why are highlighted in the sections below).
However, the pay per click managers at Webrageous are so highly experienced in attorney online marketing that our services go far beyond that of Google AdWords management.
The experienced approach to attorney online marketing that Webrageous follows focuses on incorporating a number of different online marketing techniques (both paid and organic search techniques) in order to take your attorney online marketing to the ultimate level.
Whatever you need to successfully market your attorney services online, Webrageous will be able to help you. We encourage you to stop wasting time and to contact our online marketing experts today.
Years of Experience and Fully Qualified in Google AdWords Management
As previously mentioned above, Google AdWords delivers the best results for attorneys in terms of online marketing and the pay per click managers at Webrageous are experts in Google AdWords.
Therefore, if you want the best attorney online marketing that money can buy, you must contact us. Google AdWords is the best and we are the best at Google AdWords management.
Consider the following:
Google is the largest search engine in the world. If you advertise via Google AdWords, your advertisements are always going to be placed in a better situation thanks to the volume of people that use the site to look for attorneys who are marketing online every single day.
The difficulty lies in knowing how to get your pay per click advertisements on the front page of the Google search and in the optimum advertising space to encourage the highest interest in your legal services. Webrageous has had Years of experience working in Google AdWords and we know how to find out what your optimum advertising space is.
Online marketing for attorneys via Google AdWords introduces you to the largest audience possible and Webrageous' skills in Google AdWords management means that they know how to get you and your law firm's online marketing efforts noticed by the right people.
SEO Expertise to Supplement and Strengthen Paid Online Marketing for Attorneys
Even though Webrageous focuses predominantly on paid search online marketing for attorneys, we also recognize the important role that organic natural search plays in the online marketing success of any law firm.
Webrageous invests in SEO training and experience so that the online marketing that we provide for attorneys is more effective that what other pay per click management companies might be able to offer.
Webrageous employs full time professional writers who can be available to create SEO targetted content for your site so that you have more chance of being found in both organic and paid search results on Google as quickly as possible.
It is true that building up an organic online marketing campaign takes a lot longer than that of building up a paid search campaign, but the effects are worthwhile if approached well and the process can be sped up with professional content writers on hand to produce useful and relevant content for your site at all times.
The pay per click managers at Webrageous are also thoroughly versed in the techniques of SEO. They read lots and they are trained constantly in order to remain up-to-date with all the new approaches that appear on the online market.
If you want to know more about how SEO techniques are used to improve the quality and effects of the online marketing approach for attorneys that we take at Webrageous, contact us immediately. We know that you will be interested in the things that we have to say and the suggestions that we will have.
Attorney Online Marketing Research and Professional Development for our Online Marketing Team
The online marketing for attorneys team at Webrageous is fully aware of the fact that an effective pay per click manager must keep up to date with the new online marketing tools available.
If a pay per click manager is reading about new tools and aware of the way in which pay per click is moving, that pay per click manager can offer a better service in online marketing for attorneys. Our pay per click managers know how to manipulate the use of programs such as Google Analytics in order to make effective decisions concerning the optimization of the online marketing for attorney clients on a daily basis.
Our pay per click managers also know whether the introduction of long-tail keywords is going to strengthen your online marketing or not. The use of Google AdWords Sitelinks Extensions might also be the step forward to take with your attorney online marketing campaign once the pay per click managers at Webrageous have looked over your particular campaign and online marketing needs in detail.
Webrageous has also developed an excellent relationships with Google over the years and we have access to our very own Google AdWords representative, who is on-hand at any time to answer specific questions we might have about the attorney online marketing we provide via Google AdWords.
Webrageous is also invited to test out new Google AdWords online marketing tools before they even come on the market for general use and they are in the BETA testing stage at Google. That means that your attorney online marketing is at the forefront of everything and will receive the best and most up-to-date in online marketing that money can buy.
Solid Knowledge of the Google Search and Google Display Network
Webrageous is also extremely well versed in the nuances of the Google Display Network, which means that when working on attorney online marketing campaigns they are even more equipped. Our pay per click managers know how to focus on advertising your law firm as a brand as opposed to solely concentrating on the development of new client leads.
When running pay per click campaigns via the Google Search Network, the attorney online marketing experts at Webrageous will be able to help increase the number of conversions you achieve and the number of people who call your law firm to inquire about your legal services.
When running pay per click campaign via the Google Display Network, the attorney online marketing specialists at Webrageous will be able to make your law firm known more to many people, thus improving the notion of your law firm as a brand in its own right and a law firm that clients should trust above and beyond that of others in your particular state.
This kind of approach to attorney online marketing can help to bring in more clients to your law firm in the long term and can have a much longer lasting effect on the success of your law firm over the years to come. If you are interested in improving business for the long term, speak to the attorney online marketing specialists at Webrageous about the Google Display Network campaign approach as soon as possible.
Recent Example of Attorney Online Marketing Success
In order to give you an idea of the recent specific successes that Webrageous has generated for some of our attorney clients, take a look at the following data gathered from one of the attorney online marketing campaigns that we are working on at present:
1. Since last month, we have managed to create a drop in cost per conversion for this campaign from $200 to about $67
2. The same campaign has also already created 50% more conversions than last month at a cost per lead which is also 67% less
3. The budget that our attorney client has been using this month is 35% less than last month
4. This means that our attorney client will now receive at least $10,000 more in value every single month
5. This $10,000 extra every month will result in the development of 3 times as many leads for this attorney client and these new leads will now be available to our attorney client on a $5000 budget only
The data speaks for itself. Webrageous is the best in attorney online marketing and can offer expertise in everything from pay per click campaign management in Google AdWords to SEO development through content written by our professional team of writers.
Contact our attorney online marketing team as soon as possible and find out what our attorney online marketing specialists can do for you today.