The Best in Lawyer Google AdWords Management
Webrageous is a lawyer Google AdWords management company that has been working in the field since 2001.
With years of successful experience in managing Google AdWords campaigns for lawyers behind us, we know that the lawyer pay per click management that we provide is of very high quality. We know that the results we achieve in lawyer ppc management are impressive and we know that we will be able to improve your AdWords campaigns within a few days whatever your circumstances.
If you are having doubts about the attorney Google AdWords management that another company is providing for you or if you are completely new to attorney pay per click advertising and want to try advertising your law firm online, contact the lawyer Google AdWords management experts at Webrageous today.
There is no obligation to continue working with our company when you make an inquiry and therefore you have nothing to lose and everything to gain.
For an insight into the excellence of the lawyer ppc management provided by the experts at Webrageous, continue reading the rest of this article. It clearly outlines the very best of the lawyer pay per click management that we offer. It also clearly explains why our approaches to attorney Google AdWords management work to such impressive degrees.
Enjoy!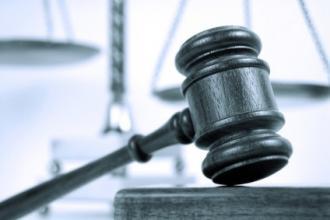 Paid advertising, SEO and website design all at once provides the best approach to Lawyer Google AdWords Management
It is first highly important that we make it clear that there is nothing in the "Google Handbook" that says paid search advertising (or pay per click as it is also known) is affected in any way by the SEO quality of your website, content or advertising campaign in any way.
Therefore, no doubt, there will be many people reading this article with dubious thoughts and it is true. Paid advertising via Google AdWords is not directly or officially influenced in any way by SEO.
However, the lawyer pay per click management experts at Webrageous know from experience that even though there is nothing officially documented about SEO and paid advertising working together, the simple fact of the matter is that focusing on improving both elements of your online presence cannot be a bad thing, ever.
The lawyer clients who outsource their ppc marketing to Webrageous see excellent results in their Google AdWords campaigns when our pay per click experts devote some of their time to improving the website design and the SEO qualities of those lawyers' websites / website content on a regular basis.
Our lawyer ppc management experts are not only certified in Google AdWords management, but they are also experts in website design. We also work with a team of professional writers who help us improve the SEO qualities of your website content on a regular basis.
All of these factors put together make our company the best in attorney Google AdWords management. Contact us directly for more information about outsourcing your lawyer Google AdWords management to us today.
The best of the experts in Lawyer Google AdWords Management can work with any budget and under any circumstances
One of the best things about Google AdWords is the fact that anyone can advertise through the network on any budget. There are no budget restrictions, which is what makes it so accessible.
Therefore, if your attorney Google AdWords management company constantly informs you of the fact that you need to invest more money into your pay per click campaigns, you should be fairly suspicious. Let Webrageous take a look at your campaigns to see what is going on if you are concerned that you are being asked to invest lots of money and you are not seeing any results from that investment.
The lawyer ppc management experts who work for Webrageous can work with any budget, large or small, and still make a success of your campaign regardless. There should never be a problem with making a success of your campaign because of the amount of money you invest. It is down to your Google AdWords manager to know "how" to spend that money wisely and how to "bid well" using the budget available.
Lawyer Google AdWords Management is only at its best when it is up-to-date with all pay per click advertising tools and participating in the BETA testing of those tools
The lawyer ppc management experts at Webrageous stay fully up-to-date with everything to do with pay per click tools and features so that the management service that they offer is the best possible service available at all times.
In addition, the attorney Google AdWords management experts at Webrageous are also sometimes invited to participate in the testing of new tools and features that are still in the BETA testing stage at Google.
This means that the attorney pay per click management that we provide at Webrageous is always at the forefront of pay per click advertising. If the Google AdWords management company which is managing your lawyer online advertising campaigns at present is not at the forefront of Google AdWords marketing like Webrageous is, you are outsourcing your lawyer ppc management to the wrong company. We can do more for you.
Effective Lawyer Google AdWords Management has direct access to the support and advice of a personal Google AdWords representative appointed by Google
Webrageous also has direct contact with a personal representative from Google who helps us with any issues we might have concerning any lawyer Google AdWords campaign that we manage at any time.
This means that the lawyer online marketing management we provide is quicker and more effective than most. Any worries or concerns you might have about your law firm's pay per click campaigns are resolved in the quickest time possible. Any issue that you might have regarding your lawyer online marketing is taken right to the source at Google to protect your online marketing campaign at all times.
Webrageous' personal Google AdWords representative is a key figure in the lawyer Google AdWords management services we provide. Our representative adds value and extra support to what is already an outstanding team of lawyer online advertising management experts. Contact us with the details of your law firm's marketing without delay if you wish to know more about how we might be able to help you.
True experts in Lawyer Google AdWords Management have years experience in the field to draw on
Webrageous has been working in lawyer online marketing management for a number of years. There is little that can compete with years of experience and this is why we recommend that you contact us with your law firm online marketing needs as soon as possible.
Experience tells us what to do next when managing Google AdWords campaign for lawyers. Experience should tell you to trust only in the experienced. We are looking forward to hearing from you about your advertising needs soon.