The Best in Google AdWords Management
When making the decision to outsource your business' Google AdWords advertising needs, it is important that you find the best in Google AdWords management. Well, you can stop looking as we have the solution right here.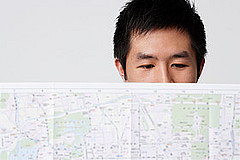 Google AdWords management company Webrageous has all the necessary qualifications plus much, much more. In fact, between its extensive list of client testimonials, awards and qualifications, it'd be difficult to find much better in terms of experienced Google AdWords management.
So here is a look at just how we provide the best Google AdWords management for our clients year in, year out.
Webrageous has a direct phone line to Google
Providing top quality Google AdWords management to clients doesn't come without its rewards. Webrageous' flawless reputation managing Google AdWords campaigns has led to a special relationship with Google that gives our management team direct phone support to Google. Our personal Google representative also provides us with a direct line to the experts at Google for whenever a client has a specific need or concern regarding their Google AdWords campaign.
Google AdWords management and optimization go hand in hand
At Webrageous, we believe that optimization is crucial to any successful Google AdWords campaign. Our Google AdWords management team is highly experienced in optimizing clients' campaigns for the search engines and Google Display Network. So that includes keywords, advertisement text and more. But we will also be able to help out with website and landing page optimization thanks to our previous experience in web design. Optimization and a functional conversion path are absolutely crucial to a successful Google AdWords campaign. Google AdWords management at Webrageous brings you one step closer to success.
Webrageous has years of experience in Google AdWords management
Experience isn't everything but when it comes to providing highly successful Google AdWords campaigns, it certainly helps. Webrageous has well over 10 years' experience in Google AdWords management and continues to be a leading provider of Google AdWords management for clients. We were even chosen by Google to be one of the Google AdWords management firms to take over management of non-profit organizations in the Google Grants program from Google.
All of our Google AdWords managers are qualified
All of the account managers at Webrageous are qualified in Google AdWords and hold a degree or higher qualification in Marketing. All members of the Google AdWords management team at Webrageous are certified in the specialist areas of Google AdWords and they always keep up-to-date with the latest Google developments. You can have a look at Webrageous' blog to see just how we like to keep on top of the industry and share this information with our clients and interested readers.
To get started with Google AdWords management by Webrageous today or to get some more information about what we offer, fill out our contact form. You can also find out more about the Google AdWords management tools that Webrageous offers by visiting our blog.