Webrageous has four top tips in attorney Google AdWords management to share with all interested lawyers in this article.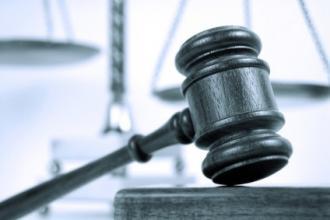 1. Use Google AdWords Sitelinks to encourage new clients to click on your advertisements
One of the best things that attorneys can do with their Google AdWords campaigns in order to better guide internet users owards making conversions on a regular basis is to put the Sitelinks feature into use.
You might want to focus on attracting potential clients who have personal injury claims to file because of road accidents, product liability or even wrongful death.
If you employ the use of Sitelinks in your AdWords account, you can put your potential clients directly in contact with information about the type of personal injury claim they wish to file and the personal injury attorney from your law firm who specializes in those kinds of claims.
For example:
1. www.mypersonalinjurylawfirm.com/wrongfuldeath
2. www.mypersonalinjurylawfirm.com/productliability
3. www.mypersonalinjurylawfirm.com/roadaccidents
2. Use Google Analytics regularly to improve the optimization of your AdWords campaigns
One of the best tips for attorneys is to use Google Analytics. It is essential to analyze and then optimize your Google AdWords campaigns if you wish to become more successful at advertising your attorney services online.
The main problem is that either attorneys who advertise via Google AdWords don't really pay much attention to the analysis and optimization of their online advertising via Google Analytics or they don't really know how to use to Google Analytics program to its full potential.
3. Know the difference between under-performing keywords, advertisements or landing pages to achieve online advertising success via Google AdWords
When analyzing the effects of your online advertising, attorneys need to learn how to recognize the difference between poor keywords, poor advertisements and poor landing pages within their Google AdWords campaigns.
Most of the time, attorneys in the U.S. do not have enough time to devote to this kind of task. However, regardless of who is doing the analysis, the principals remain the same…
You must be able to identify which area of your campaigns are holding you back and you must be able to be highly specific about this so as to make the right kind of adjustments to that campaign to see the kind of results that you seek.
For example, if you have a high click through rate, but your conversion rate is really poor, it is highly likely that the problem lies with your landing pages and not with your keywords or advertisements.
4. Strengthen your Google Search Network campaign with Google Display Network campaigns
This fourth and final tip for successful attorney AdWords management is perhaps not so obvious. is important not to overlook the display network. Especially for retargeting when appropriate. Remember you can not use retargeting for sensitive topics. for example if you are a divorce attorney it just feels creepy to have ads for a divorce attorney following you around on the computer.
Contact Webrageous about managing your Google AdWords campaign today and make the online face of your law firm one that people remember amongst the crowd after just a few days. We are looking forward to receiving your call.