Having people stay at your hotel resort is a big job. You have to provide top service all the time, provide attractions, make the place spotless, ensure people's needs are always met and make sure they have an enjoyable experience.
However, there is one easy way to get people to your hotel/resort. That is by taking advantage of pay per click advertising and outsourcing management of your campaigns to an expert in PPC for resorts.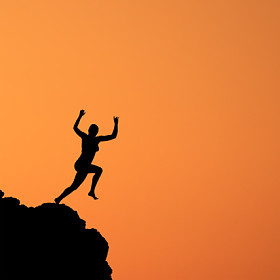 Well, our team at pay per click management firm
Webrageous
are able to offer that. We have had great success in boosting guest numbers for our resort clients. Here is a brief look at how we have been able to achieve that:
Our resort pay per click advertising managers know how to achieve success
The PPC managers at Webrageous are experts at achieving success in pay per click advertising. We know that by taking advantage of pay per click, we can get your resorts appearing for keywords that they would never normally have appeared for in natural search results. There is just too much competition online.
However, using a range of techniques, the resort pay per click advertising experts at Webrageous are able to ensure your resort gets on the first page of search results. We also make sure that you always meet your budget and that we provide the right advice to see to it that your resort website becomes a conversion making machine and the rooms at your resort are always booked.
We understand what it takes to make resort pay per click advertising campaigns work
Webrageous believes in providing its clients with the best possible service when it comes to pay per click advertising management. Over our 10 years in the business, we have had a number of clients who have run hotels and resorts and so we realized it was crucial to learn everything there is to know about marketing for resorts. So now we provide
specialist
resort pay per click advertising for our resort and hotel clients.
Our resort pay per click advertising managers provide expert management specifically for hotel and resort PPC campaigns. We now know what it takes to design and run resort pay per click marketing campaigns that appeal to people seeking their next holiday getaway.
There are a number of things that are very important for resort pay per click campaigns that do not factor in advertising campaigns for other businesses. So we are able to go through these things and design the best resort pay per click advertising campaign for the particular type of resort that you are running. Your resort's needs are also likely to be different from the needs of other resorts so we will assess that as well. For example, you might be looking to boost guest numbers at your already well known resort, you might have made a change at the resort or you might just be starting out and want to let people know about what you have to offer.
Webrageous can help out with seasonal campaigns
It is very important for most hotels and resorts to run seasonal pay per click campaigns as well. This is because all resorts have seasonal changes, whether that is summer specials, or skiing in winter, Christmas and Easter vacations, school breaks, long weekends, festivals such as Carnaval, or Valentine's Day.
The resort pay per click advertising managers at Webrageous can help you choose the types of seasonal campaigns and targeting tools that are right for your needs. We will also be able to advise when are the best times to increase keyword bids and budgets and put those changes into action. You can then lower your bids during the off season so you make your overall budget.
We will be able to help you decide which seasonal periods you should be taking advantage of. We will also let you know when you should put those advertising campaigns into action to give you the best advantage of bringing in as many new guests as possible. Targeting tools will also be important to ensure that your advertisements are being shown to people who are more likely to make a conversion. Things like where they are located may be important.
See how resort pay per click advertising helped the Bahama Beach Club
When Craig Roberts first opened his resort, the Bahama Beach Club, getting guests out to the beautiful but very remote tropical island in the Bahamas was a huge challenge. They were so far away from anywhere that it was impossible that people would stumble across the resort. So he enlisted the help of the resort pay per click advertising managers at Webrageous and their business grew exponentially. Using a number of pay per click marketing techniques, we were able to turn the Bahama Beach Club into a top holiday destination. You can have a look at
this video
to hear Craig's story in his own words.
Webrageous was able to use pay per click advertising to bring people to the resort's website. Using a number of optimization techniques, we encouraged people to make conversions so they could see the resort for themselves. The rest of the work was then up to Craig and his team to make sure they had the best possible resort experience. We have put these techniques into practice for other resorts and hotels and received similar results. So if you are trying to get more guests to your resort, try the resort pay per click advertising team at Webrageous.
Let Webrageous help bring guests to your resort
The team at Webrageous are experts at designing pay per click campaigns specifically for your business's needs. When it comes to resorts, we have the specific knowledge and experience to boost guest numbers at your hotel or resort. There is no resort that shouldn't be taking advantage of this opportunity. As much as most resorts would like to boast booked rooms every night, there are few that can make that happen. Let us help you.
So if you are looking for expert resort pay per click advertising management, Webrageous is the right place to go. We are very confident of our abilities to get guests to your resort, probably more that you had dreamed would be possible.
So
contact a resort pay per click advertising manager
at Webrageous today and watch as you guest numbers grow. If your resort is as beautiful as you think it is then other people should get to experience this too. Give us a call now to find out how we can help.