Get the Best in Google AdWords Advice
If you are in need of Google AdWords advice that will really work and really help you to achieve online advertising success, contact the Google AdWords experts at Webrageous without delay.
In the meantime, take a look over the rest of this article. It lists some of the most important examples of Google AdWords advice that our pay per click management experts have to share with you today.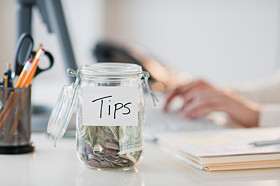 1. Inserting Keywords into your Display URL
Some of the best Google AdWords advice that our Google AdWords experts have to share with their advertising clients is directly related to keyword use in the advertisements themselves.
If you are looking for Google AdWords advice to help you make improvements to your Google AdWords campaigns, make sure that the keyword you are bidding on is included in the respective display URL of that advertisement.
This small detail helps the Google AdWords bots to associate your advertisement with the internet user's keyword search more easily and as such is one form of Google AdWords advice that you would be a fool to ignore.
2. Writing Effective Advertisement Text for Google AdWords
Some of the best advice about Google AdWords that we have to share on a regular basis with our clients relates to the way in which advertisement text is developed.
For example, it is effective Google AdWords advice to ensure that you use keywords and call-to-action verbs correctly in every advertisement that you create. For a more detailed analysis to the approach of writing effective Google AdWords advertisement text, read the two attached articles on the subject as soon as possible:

Writing Advertisement Text 1
Writing Advertisement Text 2
These two articles are full of Google AdWords advice on the development of advertisement text on an in-depth level and we know that you will find the information both interesting and practically useful too.
3. Use Conversion Tracking and Google Analytics
Your Google AdWords campaign might be generating a fantastic CTR and it might be drawing lots of people to your website, but unless those clicks are then being turned into conversions, you are wasting your time and you need to seek Google AdWords advice as soon as possible.
With this in mind, one of the most important pieces of Google AdWords advice that Webrageous has to share relates to the use of the Conversion Tracking tool and Google Analytics.
These tools help you to understand which keywords are converting, when and how frequently. All of this information is available to you if you want to continue building on your pay per click advertising success to take your Google AdWords campaign to the next level.
Take our Google AdWords advice and start using both of these features as soon as possible if you are not already doing so.
4. Don't Obsess Over the Top Spot
Quite frankly, not every Google AdWords campaign does well at the top spot. It might be that your pay per click advertising campaign is better suited and gets more conversions when in the third of fifth position on the Google SERP.
The point of this piece of Google AdWords advice is to make it very clear that experimentation is an important part of success via Google AdWords. Our advice to all Google AdWords advertisers is to try bidding for different spots on the Google SERP and see what kind of results these positions generate for you.
5. Carefully Select Which Keywords will be Broad, Phrase and Exact Match Keywords
Google AdWords allows its advertisers to choose keywords that can be broad, phrase and exact match keywords and for this reason it is important to make use of this feature as much as you can.
It might well be impossible for you to get anywhere with certain broad match keywords, simply because of the fact that they are very popular and there is too much competition. In this instance, the advice that Webrageous offers to its Google AdWords advertising clients is to use a combination of broad, phrase and exact match keywords throughout their campaigns.
Sometimes, for instance, bidding on exact match keywords will cost less and generate few conversions, but have a rate of 100% from CTR to conversion that makes it worthwhile investing in the keyword.
Contact the Google AdWords experts at Webrageous directly for more specific Google AdWords advice regarding the implementation of different keyword matches in your campaign as every campaign is different and you might need some help in determining how to organize your keywords effectively.
6. Use Negative Keywords
The best Google AdWords advice for ensuring that people who are NOT interested in your website / company / products do NOT end up clicking on your advertisements is to use negative keywords.
If you haven't put in place any negative keywords throughout your campaign you are making a serious mistake and you are probably wasting a lot of money at the same time. Our advice about using the Google AdWords negative keywords feature cannot be emphasized enough and we hope that you take heed.
7. Pick Times and Locations for your Advertisements Carefully
When you consider the logic behind your Google AdWords campaign, all becomes very clear concerning what is effective Google AdWords campaign advice and what isn't.
For example, advertising via Google AdWords 24 hours a day, 7 days a week, is not effective Google AdWords advice. Nor is advertising across the entire world if your company is locally based and unable to trade outside of your own state due to a lack of resources or manpower.
Therefore, our 7th piece of Google AdWords advice today is to choose the times of day when you advertise and the locations that you are advertising too as carefully as possible. Use the Google AdWords campaign features to be as specific as possible about when and where you want to advertise and this will help you to achieve Google AdWords success in no time.
8. Contact the Google AdWords Experts at Webrageous for a No-Obligation Assessment of your Campaign
The final, and most important, piece of advice we have for you regarding your Google AdWords campaign is to contact the Google AdWords experts at Webrageous today and allow us to provide a no-obligation assessment of your campaign without delay.
The Google AdWords advice that we have shared with you in this short article today is definitely going to be helpful to you and it is one way of beginning to achieve the kind of Google AdWords success that you have been looking for, but nothing compares to working with the Google AdWords experts at Webrageous directly.
If you outsource your Google AdWords advertising to Webrageous, we will be managing your campaigns for you on a daily basis and we will be sharing our Google AdWords advice with you first hand as and when necessary.
We are effective at what we do and our pay per click management results speak for themselves.
Contact us today and get the best kind of Google AdWords advice right from the pay per click management horse's mouth.