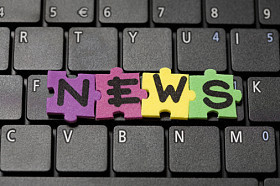 Hiring a quality writer who specializes in search engine optimization (SEO) is one of the best ways of improving your website's listing in the search engines.
Of course, you want to make sure that the SEO writer you hire is not only a great writer, as quality content is what the search engines most appreciate, but is taught in the art of SEO. Pay Per Click management firm Webrageous offers SEO writers with these abilities and more. So here are 10 reasons to hire an SEO writer from Webrageous:
1. SEO writers can help boost your ranking
By optimizing your website and adding high amounts of new content that is optimized to be picked up by the search engines, you will find that these new content pages created by an SEO writer will start appearing higher on search engines thanks to the content found by their web crawlers.
2. SEO writers are experts in search engine optimization
An SEO writer from Webrageous is trained in all things relating to search engine optimization. They know how to optimize their writing so it is picked up by the search engines when certain keywords are entered. Our SEO writers know how to use hyperlinks within the body and titles of articles so you have links within and outside of your site, and about embedding keywords in titles and images as well as the text. Our SEO writers are also trained in all aspects of SEO and online advertising so their knowledge goes far beyond their writing abilities.
3. SEO writers are great writers
Like any great writer, our SEO writers are able to write on any topic. Most of our writers have journalism and blogging backgrounds so they are experts in exploring a range of topics and becoming experts on those topics in a short amount of time. And they are able to write on those topics in a new and interesting way. Remember, the search engines are looking for interesting content that their users are going to want to read so this is very important.
4. A high amount of content means your website will continue to appear in the search engines
Our SEO writers can write a lot of content in a short amount of time. With SEO, it is adding masses of content to your website that is absolutely key. It is also crucial that this content is new and interesting and our SEO writers can do that by uploading a large number of short articles that are keyword dense. The content is also highly optimized so that it is more likely to be shown on the first page of search results.
5. SEO writers give you a boost above the competition
No one wants to see the same old tired pages again and again. So businesses that continually provide fresh content to their sites are much more likely to be visited. If someone is searching a particular topic they are not likely to click on a page that they have already visited. Hiring an SEO writer gives you an advantage above the competition by having new content that readers want to read. Throughout the article there will then be links to pages within your site.
6. SEO writers know how to optimize titles and meta descriptions
The first thing that searchers see is the title and description. SEO writers are experts in optimizing article titles and descriptions so searchers have to click on the link. SEO writers also make sure they include the keyword in the title in an interesting way so it is relevant to the search term. This means people are more likely to want to click on your site. They will then be brought to a page that satisfies its promises as our SEO writers make sure they write scintillating articles relevant to the title and description they provided. Sometimes the search engines choose text from within the article rather than displaying the description but with quality content provided by our SEO writers this won't be something that you have to worry about.
7. Good SEO writers don't over-optimize
It is very important that SEO writers don't over-optimize. Search engines do not look favorably upon sites that have content with a high word count with massive amounts of keywords throughout. It is more important that the content is interesting and well-written, which our SEO writers can do. It is important to get the right balance so our SEO writers make sure they don't put too many or too few keywords throughout their articles and that those keywords aren't too obvious.
8. SEO writers can also upload articles to your site and manage a blog
Webrageous' SEO writers will not only write the content for you but they will also upload the articles to your sites, along with images, headlines and meta tags. We also have the capability to add the blog system to your website using our expert programmers and then the SEO writers will manage that system for you. All content will be proofread and edited and then checked by you before it is uploaded.
9. You can hire an SEO writer full time or part time
Webrageous offers SEO writers on a full time or part time basis, depending on the needs of your business and your budget. That way the service is not unavailable to you just because you can't afford to hire someone and take care of managing the blog too. Webrageous offers the complete package.
10. Webrageous offers affordable packages
Our packages start at 8000 words per month. So rather than hire out our SEO writers on a daily or weekly basis, we promise to have the word count that you require to you and then you can choose how and when you want to disperse that content. This means that our packages are very affordable. If you are pleased with the result you can then choose to have more content added, as you see fit.

As you can see by these 10 reasons to hire an SEO writer, there is no better way to improve your natural search engine ranking than by hiring an SEO writer. And best of all, you can find one for a very affordable price and that is most likely to achieve results for you from Webrageous.

So contact us today for more information on our packages and how an SEO writer will become indispensable to your business.