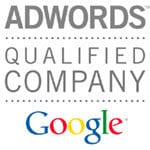 Webrageous Studios is a very special PPC Management Company for a number of reasons. One of the most important reasons is the incredibly successful relationship that it has developed with Google over a long period of time.

Webrageous works alongside a specially devoted team of Google AdWords experts so that all of the PPC Campaigns which the company manages can benefit from outstanding analysis and attention at all times.

When Webrageous Studios has a query or needs some specific support, the Google AdWords team is there to help without delay. Webrageous always works with the same group of Google AdWords experts and for this reason the PPC Management offered by the company is always above average. Not only does Webrageous Studios understand each campaign it manages inside and out, but so does the team of AdWords experts at Google.

In addition to the fact that Webrageous Studios works alongside the same group of AdWords experts, it is important to note that the expert team itself is made up of three people and those three people only give support and advice to a total of 15 accounts. That means that Google dedicates one person every week to working on Webrageous Studios accounts for eight hours! Not many PPC Management companies can boast such a relationship.

For more information about what the Google AdWords experts do for Webrageous Studios and its clients, read the detailed article which covers this important relationship in depth.