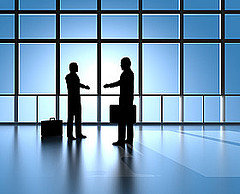 There are a number of PPC Management Companies available to help manage your PPC Advertising Campaign and to advise you on all things to do with Pay-Per-Click. However, Webrageous Studios can prove its excellence in PPC Advertising Management in the following three ways. (Click here to read the fully detailed article about Webrageous Studios and its flawless reputation).
Firstly, the Better Business Bureau (BBB) has accredited Webrageous Studios with an A+ grading on account of its excellence in industry knowledge and customer care. The BBB has not received even a single complaint about Webrageous Studios during the past 36 months, which is a very difficult figure to beat.
Secondly, Content Rich posted an article about Webrageous Studios on their website, sharing their firsthand knowledge on how detailed and thorough Webrageous is with the service it provides.
Thirdly and lastly, Top SEOs has printed an interview about Webrageous Studios' very own Chairman, David Chapman, and reveals how very well-trained and dedicated David is to both his company and his clients. The interview highlights strong academic training and years of experience in fields that do not only cover PPC Management, but stretch across web design, too. Of course, web design is a highly useful tool for any PPC Advertising Campaign in need of landing page improvement. The interview also covers Webrageous Studios' plans for the future.
After taking a look at these different third party sources, you will probably want to get in touch with Webrageous Studios directly to begin discussing ideas for your new or improved PPC Advertising Campaign. Many PPC Management Companies find it easy to say that they are excellent at what they do, but Webrageous Studios is able to prove that it is excellent at what it does through its flawless reputation and the amount of praise it gets from third party .
To register your interest, simply click on the Contact Tab in the top right hand corner of this website and a Webrageous representative will be in touch as soon as possible.