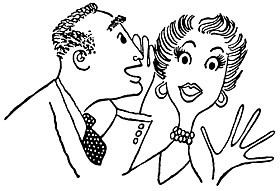 Webrageous is able to contact Google Adwords directly on the telephone. This is because Webrageous Studios has worked with its own Google Adwords representative for the past four years and it has no intention of suspending this relationship neither in the near nor distant future.

Webrageous Studios can contact Google Adwords for any support needed concerning all PPC Advertising Campaigns via its personal representative and it is this feature which sets Webrageous Studios apart from some of the other PPC Management Companies working today.

Webrageous Studios contacts Google Adwords via the telephone every day and utilises the advanced knowledge of its expertly trained Google Adwords representative for much more than simple Google Adwords Support issues (even though the Google Adwords Support that we receive is something that we are extremely grateful for).

Webrageous Studios, on top of the Google Adwords Support which it receives, has also utilised the expertise of its Google Adwords representative when creating new advertisement text and when researching into the use of new keywords for its various PPC Advertising Campaigns. When we contact Google Adwords via the telephone, we don't just receive help and support regarding the basics, but we also receive advice above and beyond that of what we would expect from the Google Adwords Support team.

Webrageous Studios is indebted to its Google Adwords representative. Click on the Contact Tab in the top right hand corner of this website to speak to one of our Google Accredited PPC Account Managers today in order to discuss the possible benefits to be had from being part of the Webrageous Studios network and being managed by a PPC Management Company with our credentials. We are waiting to hear from you.