Right now our main interest is in hiring writers who can write on the Webrageous blog or get articles submitted to great sites like Search Engine Land. Many people come to this page looking for somewhere to submit their articles and just get them accepted. But we actually want to pay you! The catch is that you won't be able to publicize your site on our blog. But if you still want to publicize your site it might be possible to co-market our sites on top industry publications. you would write the article and we can subsidize your efforts so that we both get some publicity and you can get paid for it! Please visit www.Webrageousemployment.com for more information and to contact us.
Below is some old information about submissions to our blog when we were accepting guest posts.
Well folks we are not ready to delete this page quite yet and never accept submissions ever again but we are leaning towards that because of the low quality articles we have received. If you really have some amazing quality articles that are well written and proofread and valuable to readers you can send them but we cannot promise a response. Please send a post which is ready to be uploaded which only has one link back to your site. If we are interested we will email you back and post it. To be honest over 90% of the time you won't hear back from us and that just means we are not interested.

Do you want to submit and article to Webrageous? Do you want to be a guest writer about pay per click featured on our blog or website? Would you like to contribute your pay per click knowledge via our websites on a regular basis or are interested in writing a one-hit pay per click wonder?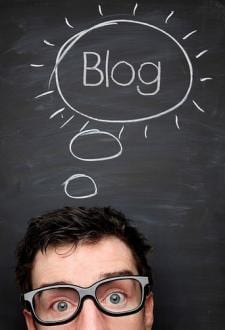 Everything is possible with Webrageous and we would love you to submit an article to us about pay per click advertising / management at any time.

Webrageous is an expert in pay per click advertising, pay per click management and Google AdWords marketing. As such, we produce a wide variety of blog posts and articles on these subjects designed to help interested readers make improvements to their pay per click campaigns.

If you want to submit an article about pay per click management, pay per click advertising or Google AdWords and join the Webrageous Writing Team, continue reading the rest of this short post to find out how.

Submit articles to Webrageous that we are interested in publishing
Webrageous is a pay per click management company and we specialize in the management of Google AdWords advertising campaigns. Therefore, we are interested in articles which cover the following topics. Please only submit an article to Webrageous that you know we are interested in publishing. This will save your time and ours.
Pay per click advertising optimization and tips
Pay per click management advice
Google AdWords updates for pay per click managers and pay per click advertisers
Online marketing tips in general
New pay per click management tools as they become available
Guidelines to follow when you submit an article to Webrageous
Please make sure that you do ALL of the following when you submit an article. If you don't do the following, expect us to simply delete your article from our inbox.
Put "Article Submission" in the email subject heading
Ensure that there are no grammar or spelling errors in the entire article before you submit it.
Write between 400 words or greater on your chosen topic.
Check thoroughly that the information you are providing us with is completely up-to-date and true
Include your name and a short by-line about yourself at the end of the article that we will include at the time of publishing. Also include a link for your by-line.
Please remember that there is no guarantee that we will publish your article.

Things to avoid when you submit an article to Webrageous
NEVER submit an article which is in any way derogatory of Google. Webrageous is a BIG fan of Google and we think they do an excellent job. We do not publish articles that bad mouth Google in any way.
NEVER submit the same article to any other website. You keep credit for writing the article, but Webrageous wants to make sure that all the content on its sites is completely original.
NEVER submit an article in any other form of English except U.S. English. Check your spelling carefully for this.
The options available when you submit an article to Webrageous
When you want to submit an article to Webrageous, you can submit the following:
a blog post
a longer, feature article that we will publish on the main website
an article that you would like to be sent out via our newsletter
Simply specify where you would like to have your article published when you submit it.

In general, submit short and punchy "how to" articles to the Webrageous blog, submit longer and more detailed articles about pay per click management to the website and submit any other type of article which has a short life expectancy (such as some kind of Google AdWords pay per click tools update) to the e-newsletter.

How to successfully submit an article to Webrageous
In order to submit an article to Webrageous successfully, follow the very simple process outlined below:
Save your article in a Microsoft Word document and attach it to an email.
Send the email to

[email protected]

and remember to put "Article Submission" in the subject heading of the email before sending it.
Include your name, byline and link at the end of the article in the Microsoft Word document.
Tell us, in the email, if you want to submit your article to the blog, the website or the e-newsletter.
Wait for us to respond. Give us a week and if you still haven't heard back, just send us a helpful reminder to the same email address. Things get busy at Webrageous and sometimes all we need is a little nudge in the right direction to remind us that you have submitted the world's best pay per click advertising article ever! 🙂
Things to do if Webrageous accepts and publishes your article
If Webrageous accepts your article and publishes it, we would ask you (out of the goodness of your heart) to do the following for us. It will help to promote both the Webrageous website and the content that you have written which we have published on our website. Therefore, everyone wins!
Post the URL to some form of social networking site (or to ALL of them), for example to Facebook, Twitter or LinkedIn.
Sign up to the Webrageous Monthly E-Newsletter (we will send you a link to do this when we send you notification of the acceptance of your article) in order to receive constant information about pay per click advertising and to take advantage of more opportunities for you to contribute to Webrageous by submitting future articles on specific subjects that we will write to you about in our e-newsletters.
What now?

Get writing and submit that article soon!