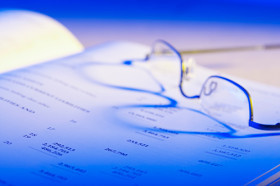 One of the best ways in which to work on the SEO of any website and to drive traffic to raise the probability of increasing the number of conversions that are achieved is to tap into current events and popular search keywords that are seasonal or timely. For this reason, if you are not already tapping into the huge SEO possibilities associated with the World Cup 2010, you should be. This post intends to provide a few creative ideas for SEO that could be set in motion over the new few weeks of sporting hype.

Advertisement text, for example, could be focused on marketing towards a World Cup 2010 internet crowd. Images and content on a website you are trying to optimize could be adapted to focus on the World Cup 2010. In fact, entire new landing pages could be created to tap into the optimization possibilities available thanks to this popular world sporting event.

On the other hand, there are countless opportunities for keyword development and the formation of new ad groups within PPC Management Campaigns during the World Cup 2010 that could help to market a campaign successfully by using the World Cup as a springboard.

For some businesses or websites, the links to the World Cup 2010 may well be very obvious. For example, any sites that focus on sport, football or world events already have a clear license and many excuses to write about the World Cup 2010. Tapping into the extra traffic circulating the Internet about the World Cup is not difficult for them.

However, other websites and businesses that appear to be less relevant on the surface can still make use of the extra traffic flow, tailoring their sites and their PPC Management Campaigns to make full use of the extra search volumes that will be taking place over the next few weeks.

Therefore, if you are interested in working on the SEO of your website via the current and topical subject of the World Cup 2010, or any other popular event that may pass in the future as well, click on this link and take stock of some specific and fairly simple, but creative ideas for doing so listed on the Webrageous Studios Website.