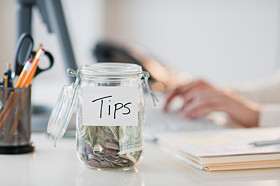 This post is the first in the series of Search Engine Marketing Tips with Webrageous Studios and aims to focus your attention on the use of linkbaiting as an effective search engine marketing technique.
Firstly, what is linkbaiting? If you are unsure what linkbaiting is, then you can read a full explanation into the subject via the Webrageous Studios website. If already fully aware of the concept of linkbaiting, the question is how does linkbaiting function as an effective form of search engine marketing?

The answer is that if you are creating articles that are linkbait worthy, the content of those articles is going to be good. Once these content rich articles are on your website, the authority and usefulness that they will provide for all internet users means that your site begins to be one that internet users want to return to time and time again.
For example, linkbait articles that are full of lists with hyperlinks to various different resources of high quality around the web are attractive to internet users. Anything that gives an internet user a one-stop answer to a number of related topics and subject areas is excellent linkbait, excellent traffic driving material and therefore an excellent example of search engine marketing genius.
If you want to improve your search engine marketing, then Webrageous Studios´ top tip number 2 in the series of three is to become proficient in generating linkbait or to employ someone else to do it for you.
Take a look at the full length article posted on the Webrageous Studios Website which lists a number of different ways in which to create and utilize linkbait worthy articles in general and then maybe take the time to read the article we have posted about the way in which to utlize sites like Digg.com to improve your search engine marketing campaign too.